A Christmas Nativity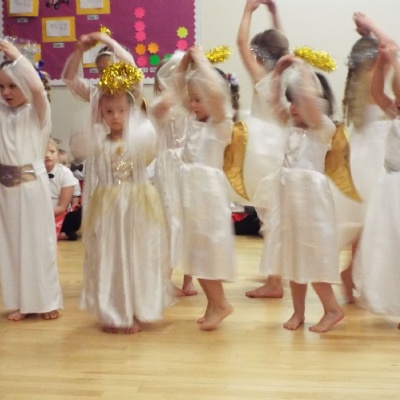 Lights, Camel, Action - A Christmas Nativity with a Strictly Come Dancing Theme - Amazing!
This year the angels, wise men, shepherds and animals came together across the academy along with Mary and Joseph to ccelebrate the birth of Jesus. Each year group performed and were critiically judged by our very special panel of judges led by no other than, Cesear (other wise known as the famous Simon Cowel).
Both performances saw a full house with the hall being at capacity each time.
Well done everyone!