100% Atttendance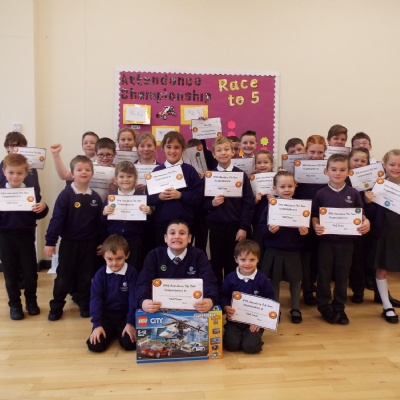 Our final assembly of 2017 saw Harvey win our the 100% attendance award. Very Well done Harvey.
Harvey chose as his prize a large set of lego. A vey happy young man had his name pulled from the hat from 28 other 100% attendaence contenders.
We are so proud of all of our pupils who are working so hard and making sure they are in school everyday. Keep up the good work everyone!