Blue Whales Class
Learning at Home
Our pupils all have their own home learning packs, but there are also activities being sent to them daily electronically.
The best way for children to access these activities and challenges is for them to open 'Teams' either by going through the Launchpad at www.airhead.io or by opening the Teams app on a device. All home learning work is in the Blue Whales Team and is under 'Top Secret'!
Wednesday 3rd June
Try today to write a fabulous descriptive paragraph to make the reader imagine that they are in this location: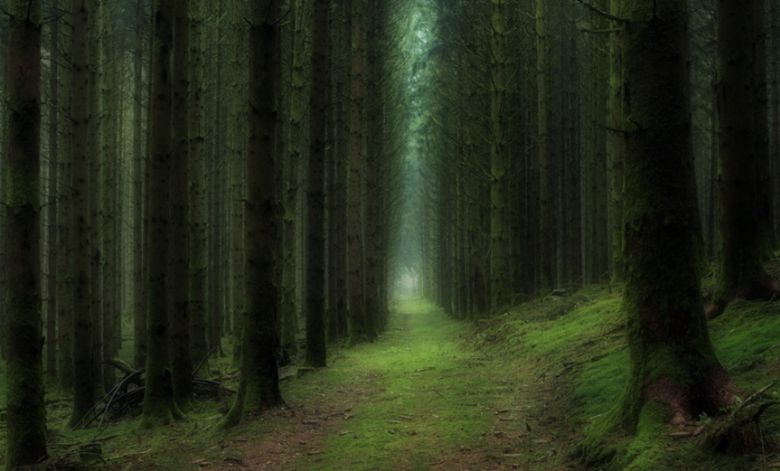 Use all of your skills to 'Show don't Tell': make your reader FEEL, instead.
Visit the website https://www.bbc.co.uk/bitesize/articles/zrqj7nb to learn about sustainable living, and then complete some of the tasks from your choices here: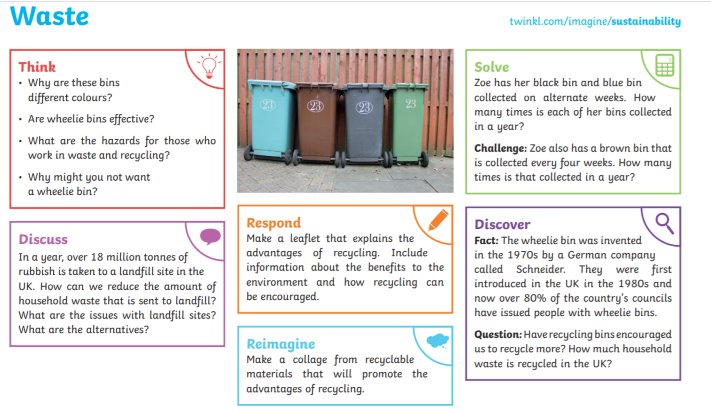 Tuesday 2nd June
For today's learning, have a go at completing this Maths Blast: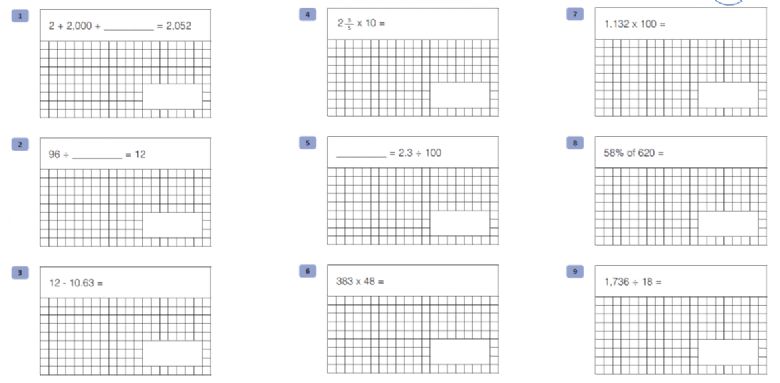 Then visit the page https://www.bbc.co.uk/bitesize/articles/z6hvgwx to learn about writing formal letters, and see if you can write your own formal letter to some of our healthcare heroes!
Monday 1st June
Just a reminder going into this new term that the children can access their work on One Note by following this link and entering their login details: https://nottinghamacademy-my.sharepoint.com/personal/nmitchell_ingoldmellsacademy_org/_layouts/OneNote.aspx?id=%2Fpersonal%2Fnmitchell_ingoldmellsacademy_org%2FDocuments%2FClass%20Notebooks%2FBlue%20Whales%20Top%20Secret%20Notebook
Today, we are learning about fractions and their decimal and percentage equivalents. Follow this link https://www.bbc.co.uk/bitesize/articles/zvcny9q and complete the activities!
Then, write a descriptive paragraph about this picture, using all of your Super Sentence skills: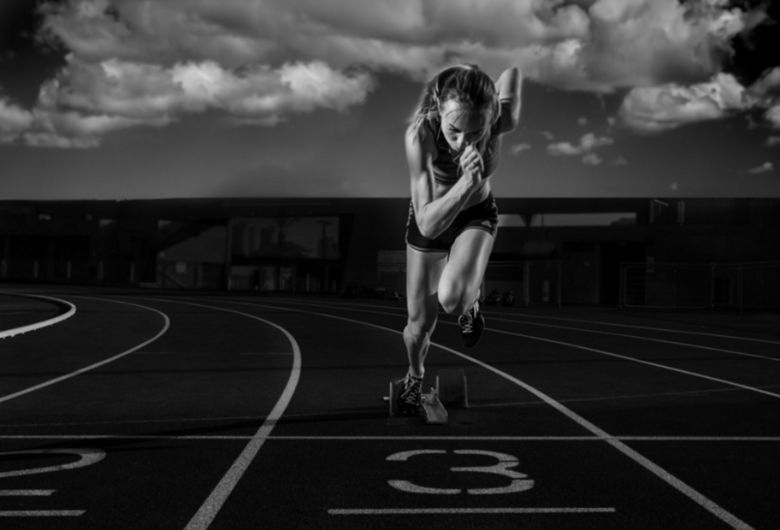 Friday 22nd May
For the last day before the half term holiday from home learning, we have a couple of different maths games for you to try! https://wild.maths.org/driplets https://wild.maths.org/drips https://wild.maths.org/creating-squares are all games from the nrich website which involve strategy and trying to out wit your opponent. Try them out!
In English, we are looking for the best horror writer. Describe this picture, trying to scare your reader: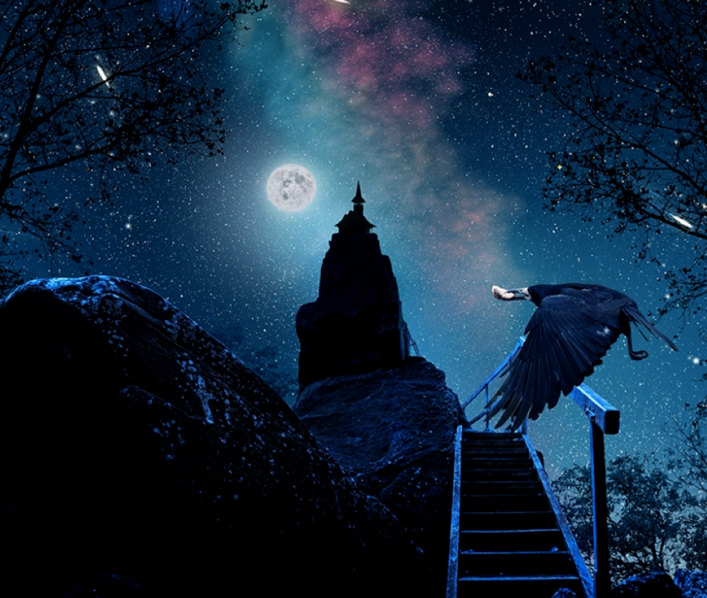 And finally, still thinking creatively, visit https://www.bbc.co.uk/bitesize/articles/zk7f382 and find out about computer game development, then see if you can design your own character.
Thursday 21st May
Visit https://www.youtube.com/watch?v=NX4RZWuvm-g today, to see just how good a film critic/reviewer can be. Then see if you can write your own review of a film you have watched during lockdown! Better still, record your own review on https://flipgrid.com/msft/9071a169 .
Also, have a look at this biography of the grime artist Stormzy: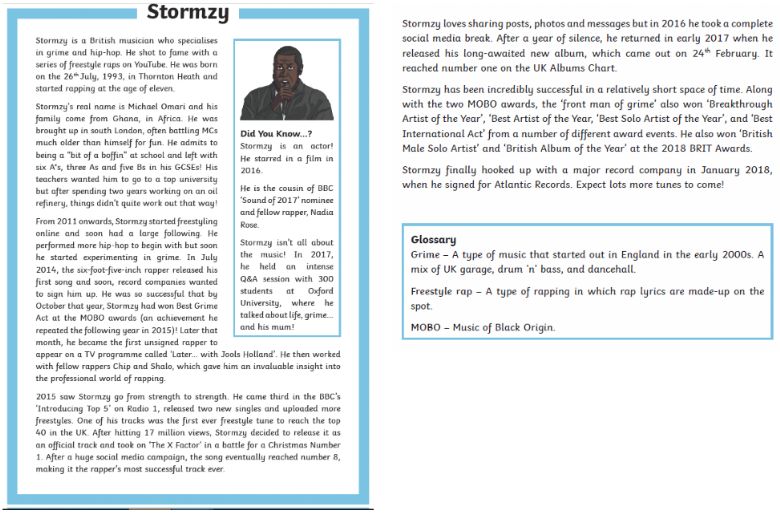 Can you research your favourite singer, band or musician and write a biography?
Wednesday 20th May
It's Wednesday! We have spelling activities today using words with silent letters. Can you name the words from looking at the pictures, and are you able to find the words spelt incorrectly?

For writing today, look at this fabulous library! Imagine that you have just wandered into it and had never seen it before. Use your Super Sentence skills to make your reader feel wonder and amazement!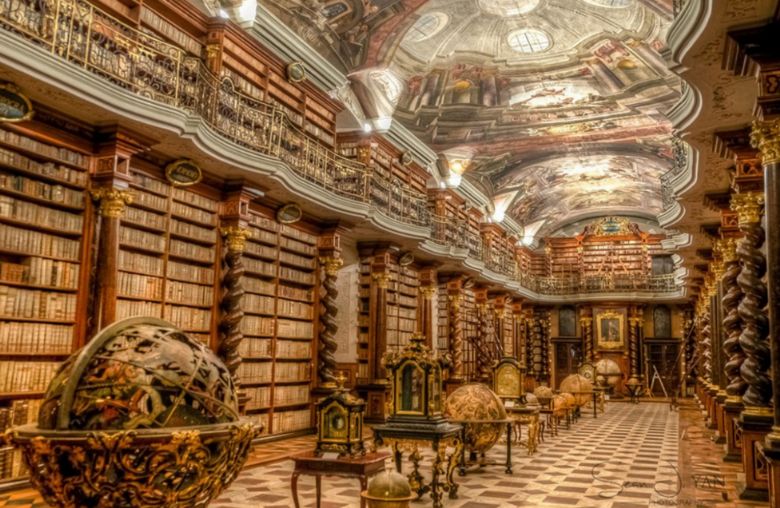 Finally, we have a bit of science! Visit the website https://www.bbc.co.uk/bitesize/articles/zhypscw and watch the videos all about extreme designs. Then, have a go at making your own parachute! If you do not have all of the materials in the list, improvise with what you can find.
Tuesday 19th May
For today's home learning, we have some creative writing for you to do. I would like you to write a persuasive text, ready to persuade people to come back and visit Ingoldmells when it is safe to do so! How will you convince tourists that Ingoldmells is an amazing place?
Then, try this reading challenge:

Finally, we are working on area in maths. Find the area of each of these shapes, using the formulae provided.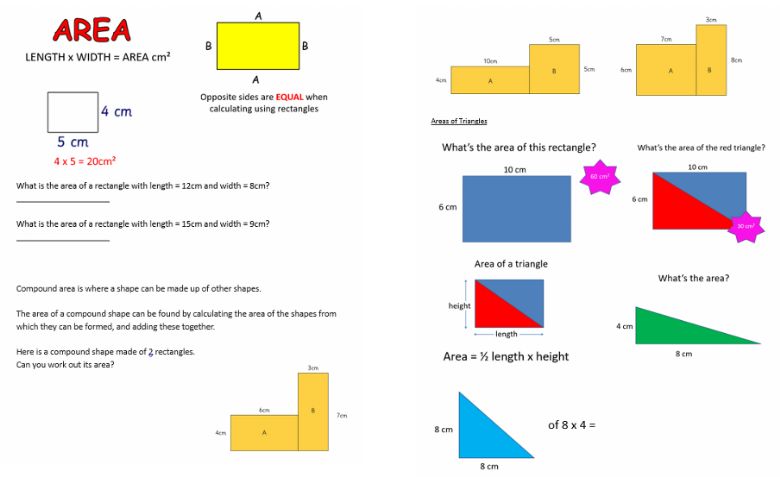 Monday 18th May
Week 7 of Home Learning starts today! https://www.bbc.co.uk/bitesize/articles/zjf3rj6 is a page which has some excellent revision on adaptation which Year 6 covered before we closed; watch the videos and complete the quiz to show what you know.
Today's creative writing challenge is about this picture from www.pobble365.com: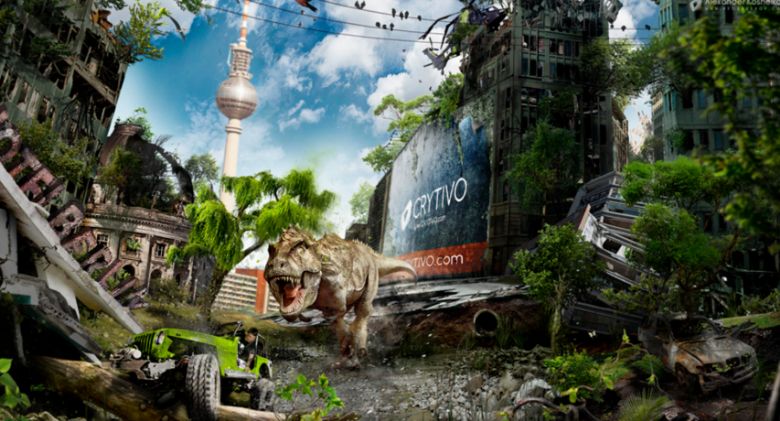 Use the T-rex as the subject of your paragraph and describe the way that it moves around its habitat!
And finally for today, in spelling, have a look at these homophones (words which sound the same but have different spellings). Do you know what they mean, and can you tell the difference?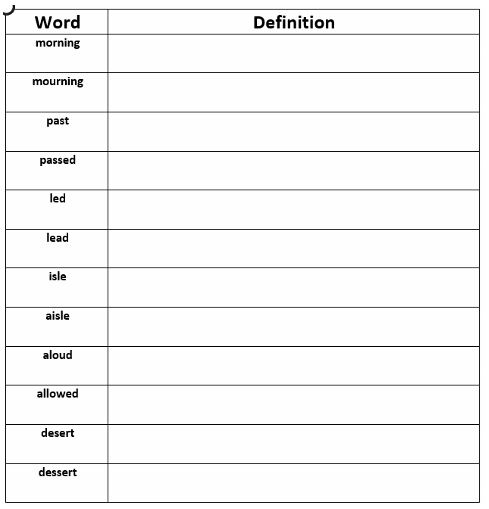 Friday 15th May
Today is your chance to be a real mathematician! Go to the website https://nrich.maths.org/7127 and complete the 'Follow the Numbers' investigation. Can you spot the patterns that keep on happening? Can you make predictions for what will happen if you choose a different starting number? The nrich site (nrich.maths.org) is full of exciting games and activities to help you to learn more about mathematics; I highly recommend it!
Today's descriptive writing challenge is about the picture on https://www.pobble365.com/it-must-be-magic , and it is this picture here: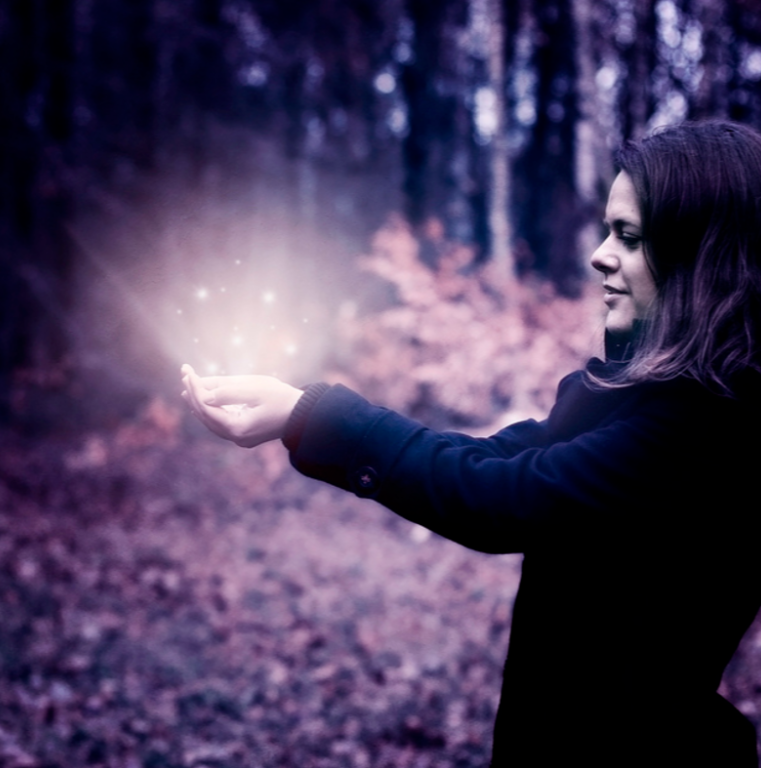 What ability do you think this character has? How does it work? What will she do with it? You decide!
Thursday 14th May
Geography is a big focus for us today! Visit the website https://www.premierleague.com/players or find out where your favourite sports person or celebrity is from. Then, research using the internet or an atlas or by talking to people you know, as much as you can about that place so that you can complete this challenge:

Your next challenge is to read the story extract below then think about what Alice's fears and worries may be, and to make predictions on what might happen next.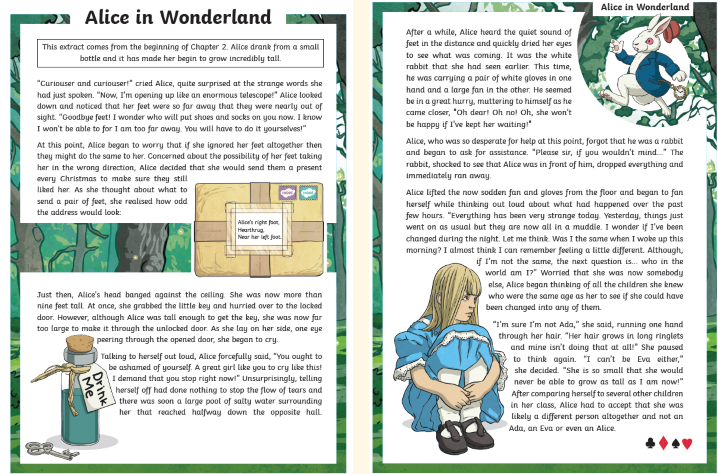 Wednesday 13th May
For today's work, we have a GPS challenge first of all, finding word classes including pronouns, prepositions, nouns, verbs and adjectives: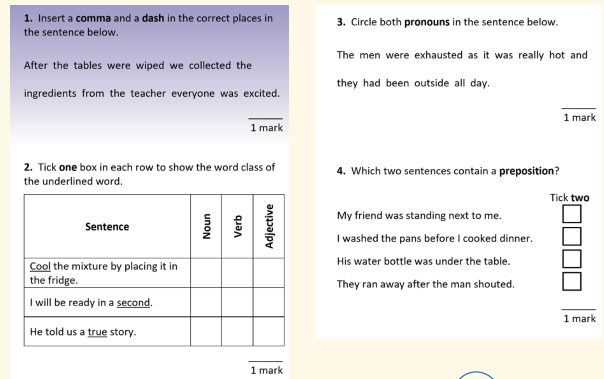 Also, try the BBC Bitesize page to learn all about algorithms: https://www.bbc.co.uk/bitesize/articles/zhdr47h
And try out Spelling Frame rule 39: https://spellingframe.co.uk/spelling-rule/34/39-Words-ending-in%E2%80%93ant%E2%80%93ance%E2%80%93ancy%E2%80%93ent%E2%80%93ence%E2%80%93ency-1-of-2 These words end in ent, ence, ency; ant, ance and ancy. Play the games and take the test!
Tuesday 12th May
Tuesday's tasks are ready to complete on the pupils' One Note.
On the webpage at https://www.pobble365.com/creature-from-the-deep , there is this picture: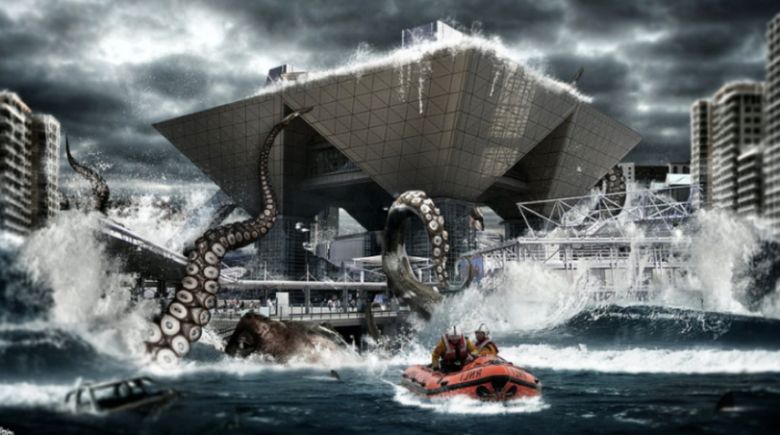 Children can write creatively about what they think will happen next, including using their full range of sentence structure skills for variety and interest.
In reading, the children can first of all read this text: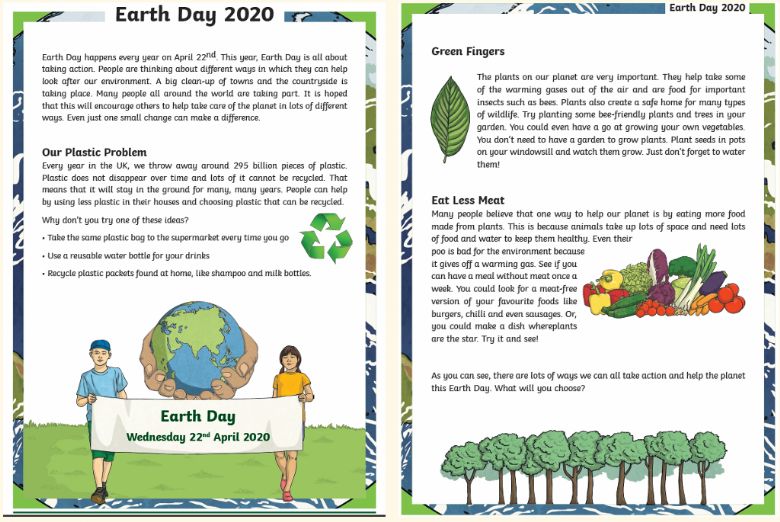 Why not then try to create your own solutions for how we can take better care of our earth? There is no better time to start than now!
Monday 11th May
A new week of home learning is upon us! For today's tasks, start by looking on the BBC Bitesize page at https://www.bbc.co.uk/bitesize/articles/zrkx6v4 to learn about different types of settlements. There is a simple quiz and then talk about and record what differences and similarities there are between the cities of London and Tokyo. For maths, we have some quickfire questions (see below) and a Maths Blast for you to check and mark. How did I do?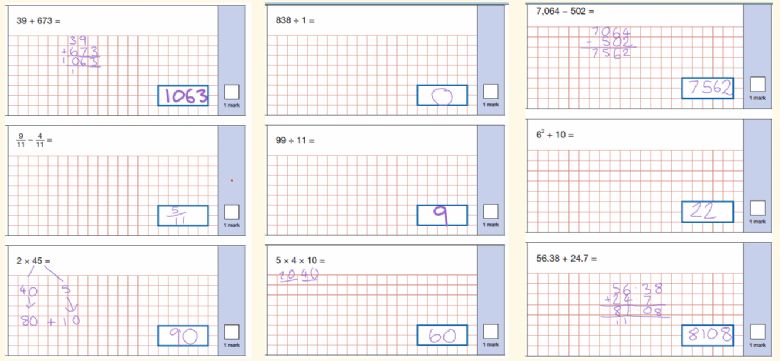 Wednesday 6th May
Today, we have a special task for you to do! Go to the website https://flipgrid.com/5a7355a6 and record us a Flipgrid telling us all about your pet! If you do not have a pet, you can tell us about your favourite animals instead. We would love to see them!
Tuesday 5th May
For today's tasks, we are looking at this picture from www.pobble365.com: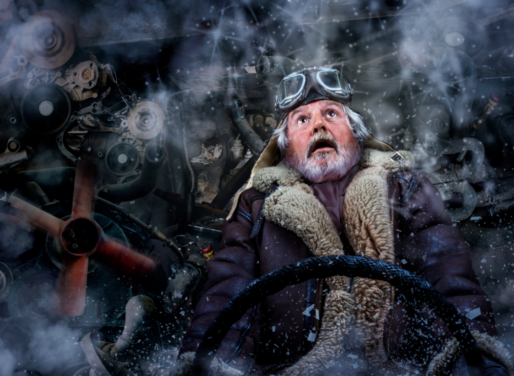 It is called 'Out of Control'! Write a Super Paragraph all about it, describing who this character is, what he is doig and what might happen next!
We also have this reading challenge for you to try: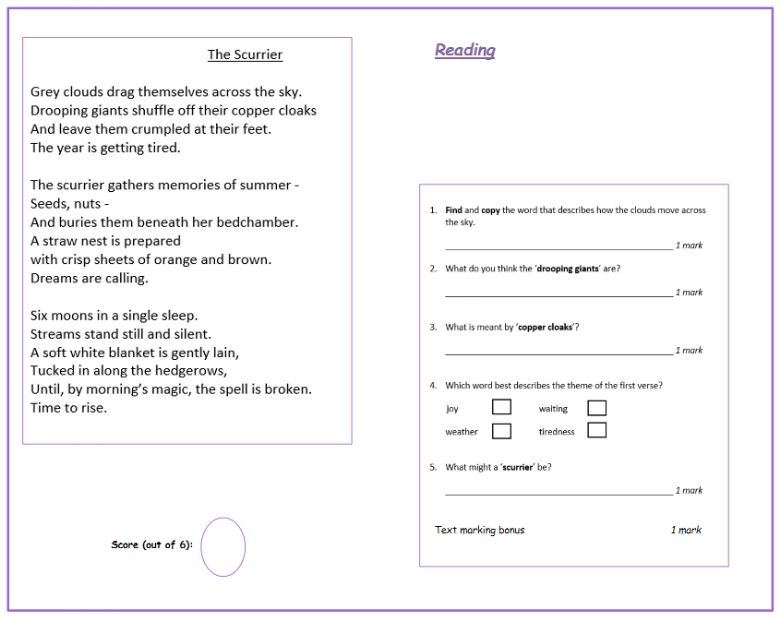 It's a tricky one because there is lots of figurative language involved - you will have to work out what it is really about.
Monday 4th May
Welcome to another week of home learning! We start this week with a lesson taken from the BBC Bitesize Year 6 collection, all about passive and active verbs: https://www.bbc.co.uk/ bitesize/articles/zbngrj6
I have also set everyone a new table of the week on Times Tables Rock Stars, and challenged everyone in the class to a Rock Slam - log on and have a go!
Finally, here is today's reading challenge: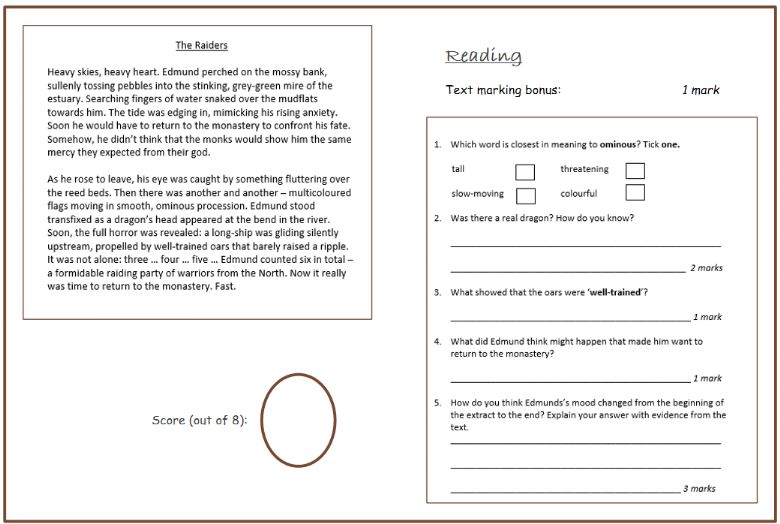 Friday 1st May
It's the end of another busy week of home learning! The activities for the day are up on the One Note, and today you get to be the teacher; can you mark my work?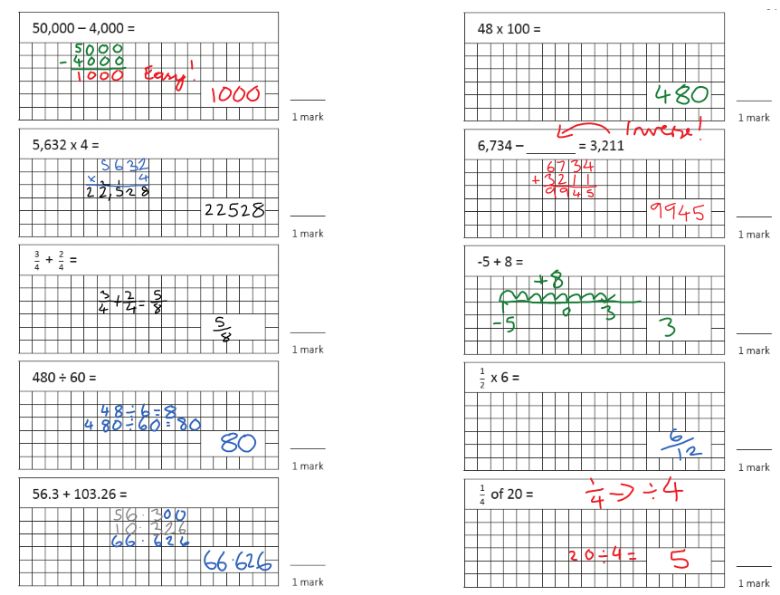 Also today, take the time to watch the BBC Bitesize lesson for Y5/6 which is on the red button and complete your home diary for the week. Then have a lovely weekend!
Thursday 30th April
The class One Note has been updated with activities today, and as a reminder can be accessed either through the One Note app or by logging into airhead.io and entering the child's school email address and password. The children can try to code today, using a favourite website of ours: https://codecombat.com/play/dungeon?hour_of_code=true and try these revision activities.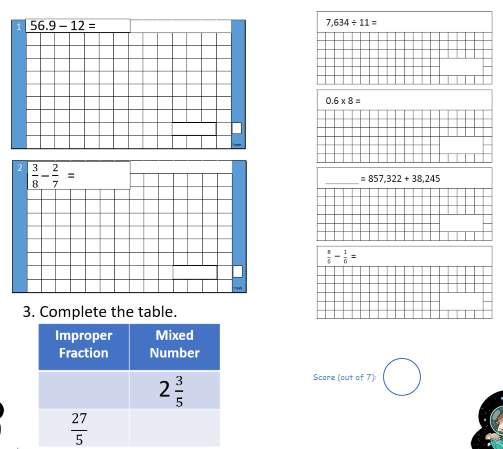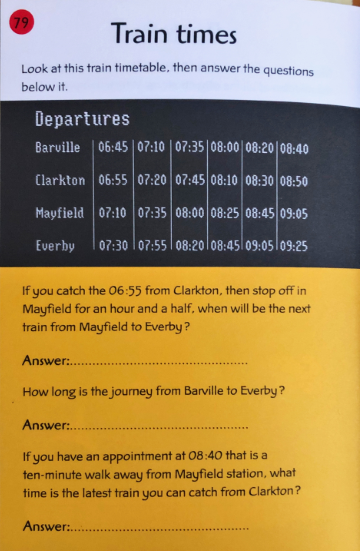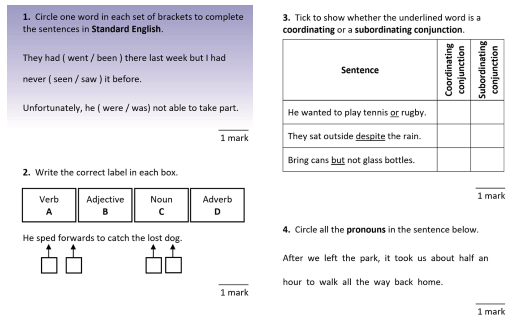 Wednesday 29th April
For Wednesday's activities, the children can: *complete their own Wacky Web Tale at https://www.eduplace.com/tales/content/wwt_025.html ; *practise working out missing angles in triangles by using the fact that they always add up to 180 degrees; *write a super sentence or paragraph about this picture: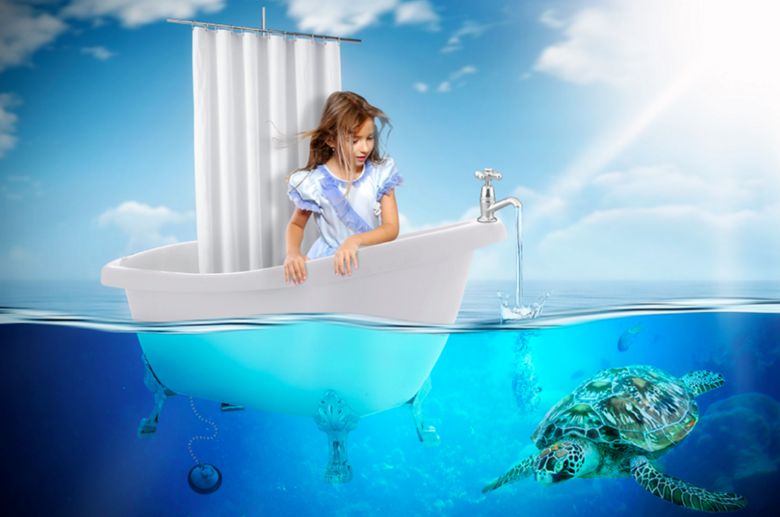 The children can also fill in their diaries for the days since the Easter holidays ended, to reflect what they have done and how they feel at this stage. Have fun!
Tuesday 28th April
Today we have some maths challenges to complete, including going onto Times Tables Rock Stars to beat Miss Harker's score of 31! You can also visit the nrich website at https://nrich.maths.org/6499 to play Countdown! We also have this website: https://www.geographyalltheway.com/ks3_geography/maps_atlases/6_grid_references.htm where the children can learn all about grid references in map reading.
Monday 27th April
For the start of another brand new week, here is what we have lined up: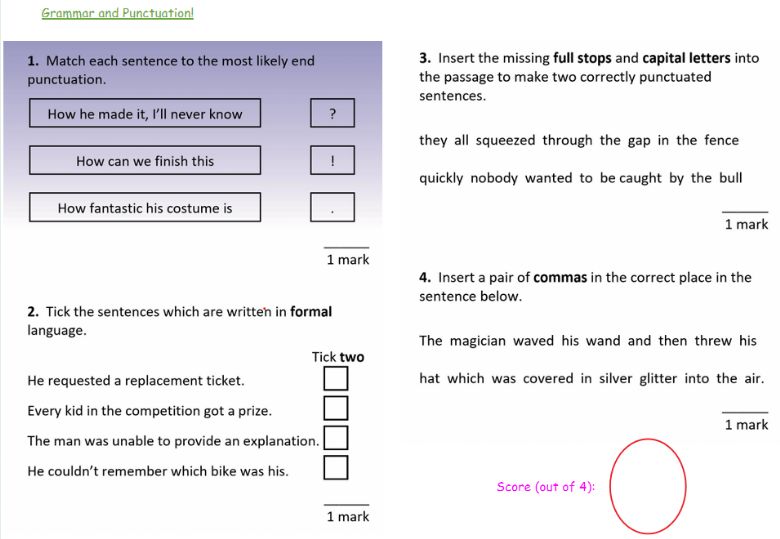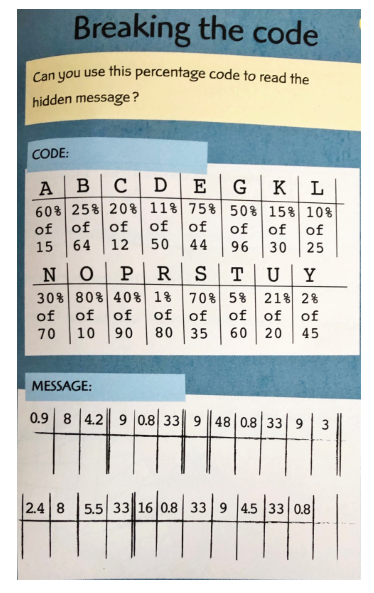 Try to answer these GPS and percentage problems!
*Geography. Have a go at this excellent quiz, naming cities from a map of the UK. How many can you get correct? https://www.sporcle.com/games/bazmerelda/official-uk-cities?t=uk
*Continue with your diary - have a look back through the first 2 or 3 entries; have you changed in the way you feel about the situation now? This is what is so good about diaries!
https://www.bbc.co.uk/bitesize/articles/z6ynscw Here is an excellent page from the new BBC Bitesize page with addition and subtraction problems. Don't forget to try the Red Button, whether there are new lessons every day!
Friday 24th April
Already the end of another busy week of home learning! Today we have some fun activities to complete, as well as something more reflective. First of all, think of someone who has been a hero during this difficult time. In First News there was a story about a teacher who has been delivering food to people unable to get out to the shops. Do you know anyone who has gone the extra mile?
Maths: have a go at solving these two Countdown problems:

History: can you answer these questions generated by members of the class using the text from Wednesday? Click on the link to have a go.
https://forms.office.com/Pages/ResponsePage.aspx?id=WnSRoNi3ek2yphNZBT1FEFpRBdwFZy9LvczJ11An3BpUQ0FXRVJOVkhBOVlFQlFJVFQ0T0NTTFUzNi4u
Thursday 23rd April
Good morning! Well done to the children who have been working so hard to complete their learning from home so far this week! Today's One Note has been updated, and features some arithmetic practice (adding 3 digit numbers and dividing 4 digit numbers by 2 digit numbers) as well as finding missing angles along a straight line. Today's English task, which can also be done offline, is to write the rest of this article from FirstNews: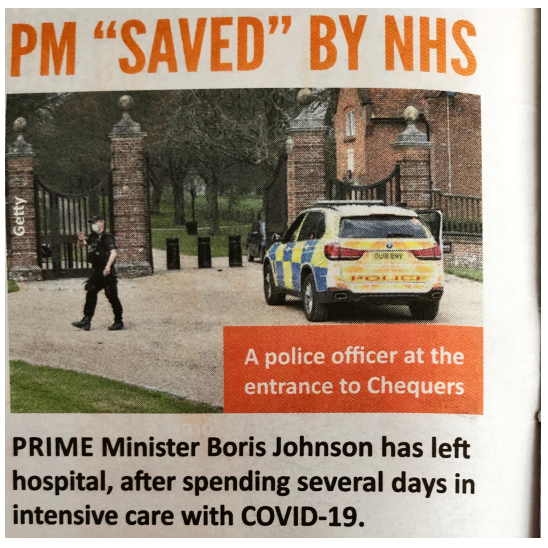 Finally, why not try out some of the BBC's daily 'Bitesize' lessons? They are on the iPlayer and today's maths lesson on negative numbers is good fun too! https://www.bbc.co.uk/bitesize/topics/znwj6sg/articles/zxthnbk
Wednesday 22nd April
The class One Note has been updated for today; the children will have opportunities to: *Practise finding missing angles on a straight line; Find features of a news report; *Solve a reading quiz; *Research the Mayan civilsation from this National Geographic text;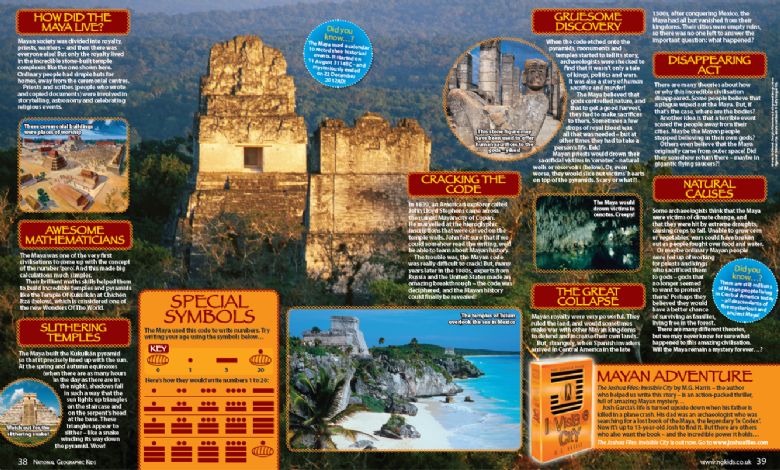 *And solve this 'Countdown' challenge: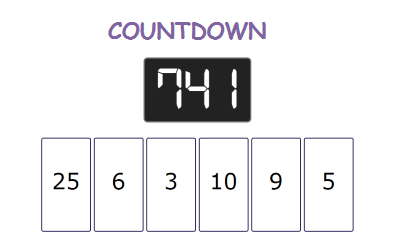 Tuesday 21st April
Updated on the class One Note: *a 4-question GPS quiz; *a challenge to write a news report about 'Captain Tom' and his magnificent fundraising efforts using the information on https://www.bbc.co.uk/news/uk-england-beds-bucks-herts-52303859 (can be done offline); *writing of our lockdown diaries for the most memorable things over Easter (also can be done offline); *a maths blast; and solving this number puzzle: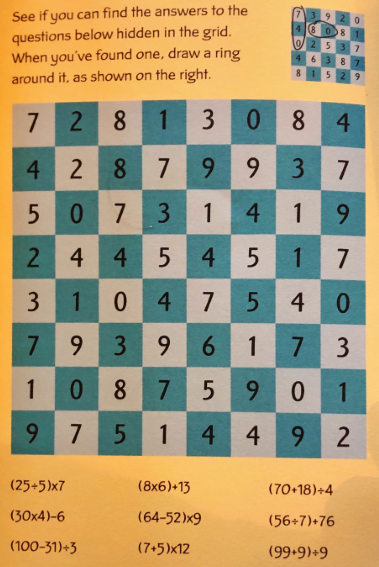 Monday 20th April
Welcome back after our Easter 'holiday'! The One Note is updated with today's activities for you to complete. These include: Writing a Super Sentence about this picture (this can also be done off-line):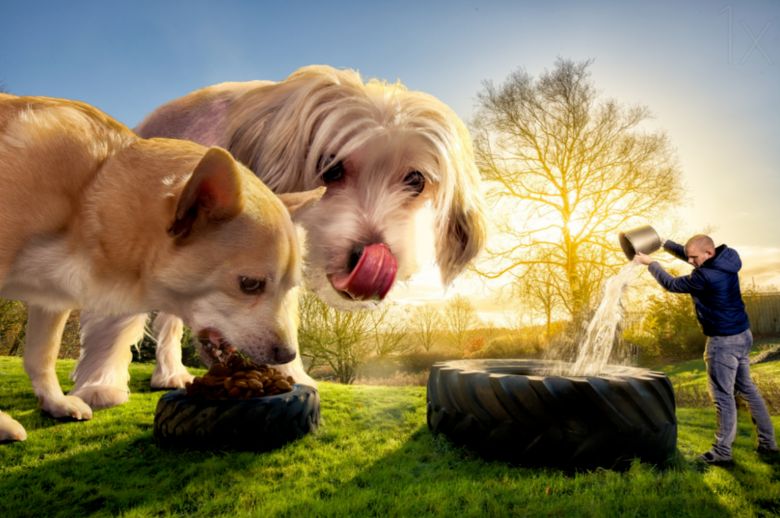 A 4-question GPS quiz; addition practice; a task to order events using CE and BCE for the Mayans; a 3-question reading challenge.
Finally, you can also try to find the answers to this number puzzle if you cannot access the One Note: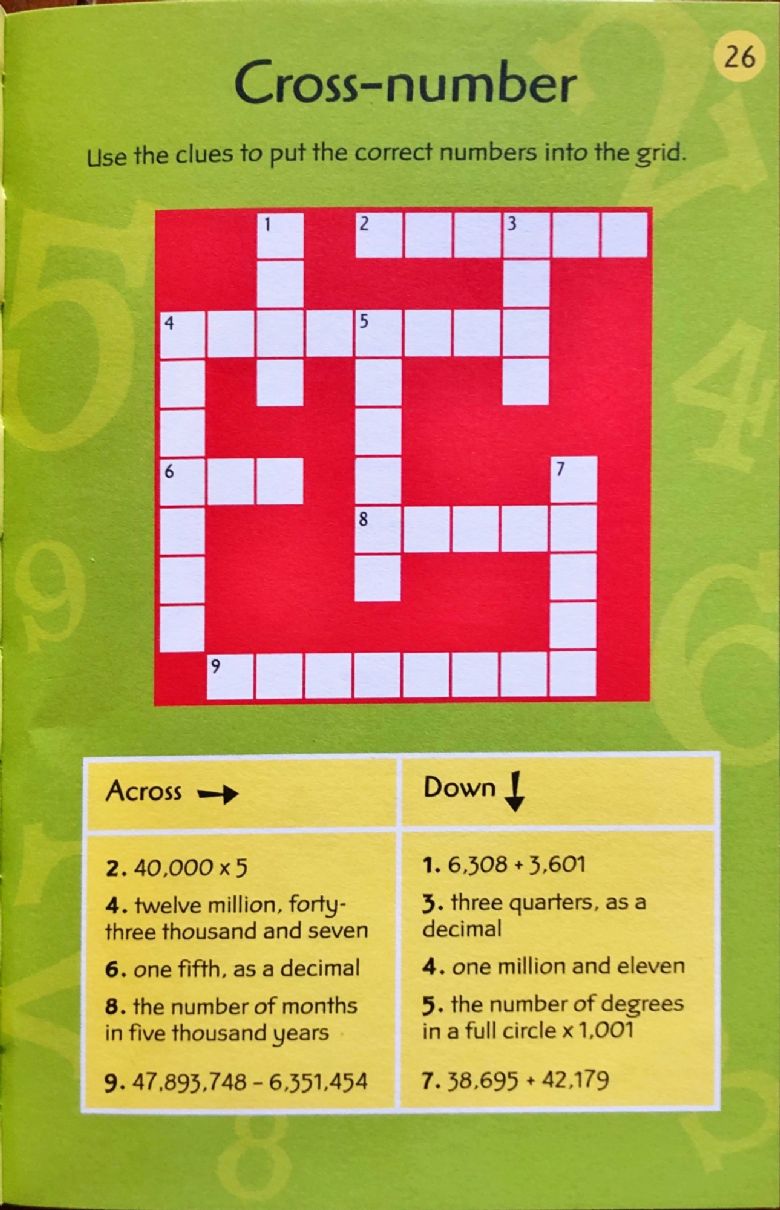 Friday 3rd April
There are some bonus tasks for you on your One Note today. Tomorrow is the first day of the Easter holidays, but here are a few things to keep you going: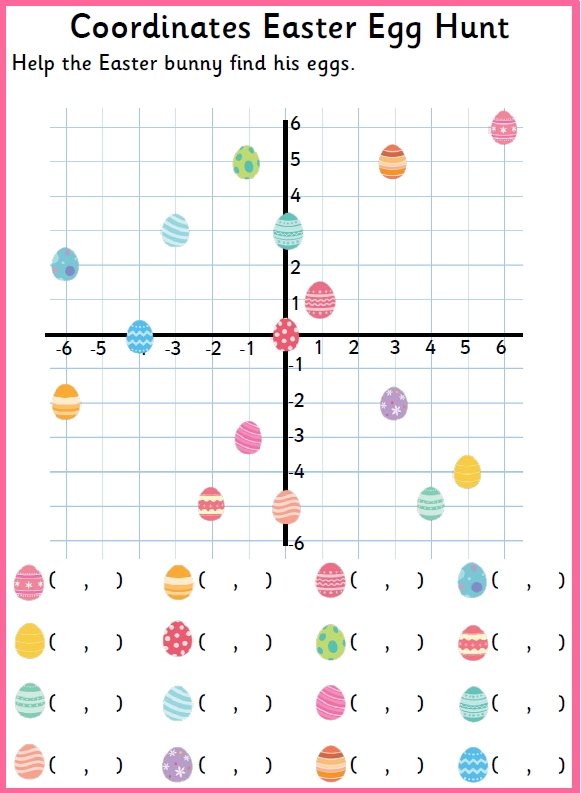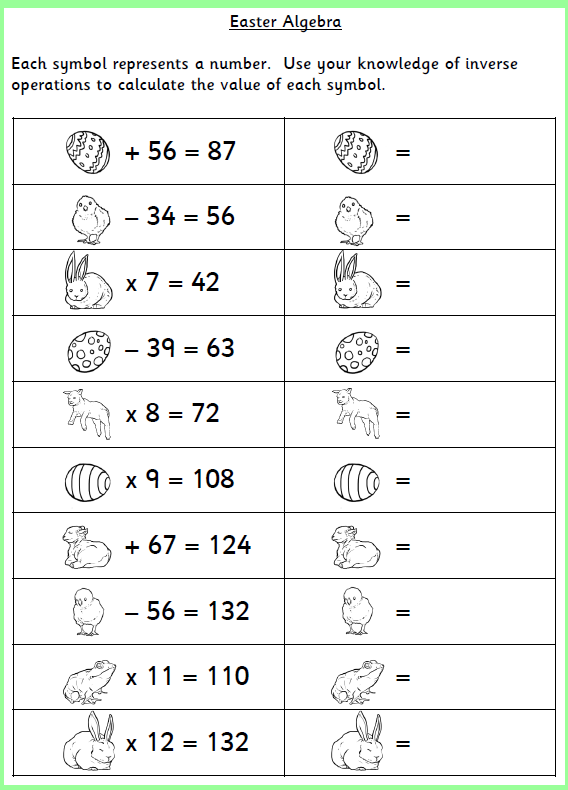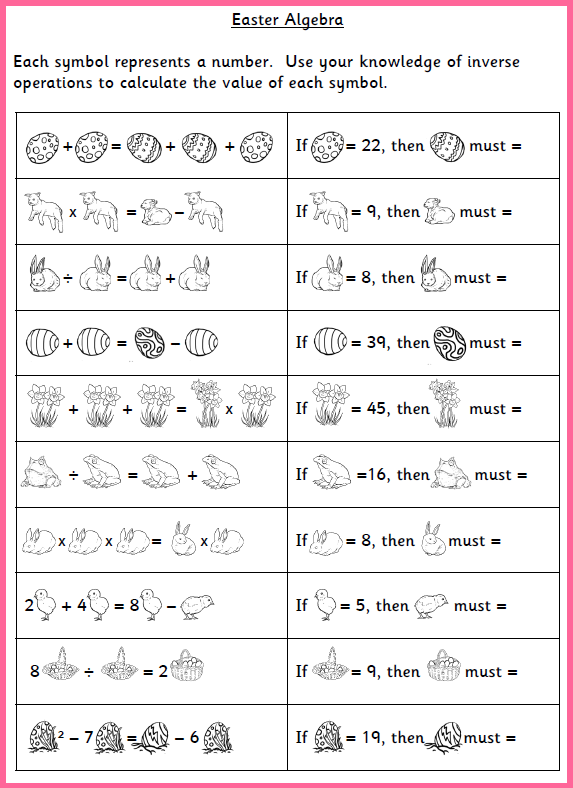 Your Easter Egg Hunt uses co-ordinates in all four quadrants. Don't forget to go across first and then up (or down) the stairs! The second challenge involves simple algebra and problem solving but the third one is a very tricky one indeed. Good luck!
You can also: *Go onto One Note and look through your previous learning! All of your work for reading, English, GPS and maths since September is there. Why not have a go at any tasks you did not finish at the time? *Visit some of our favourite learning websites: Hour of Code; Spelling Frame; Times Tables Rock Stars; nrich Countdown; PiXL Unlock; Maths Playground. They are all there for you to use. Have a lovely Easter, and we will resume after our two-week break.
Mr Mitchell
Thursday 2nd April
For Thursday's online learning you have: *A 5-question Maths Blast; *More graphs to read and interpret; *A sneak preview from later in 'The Arrival' by Shaun Tan to write about; *A reading 3 in 3 challenge.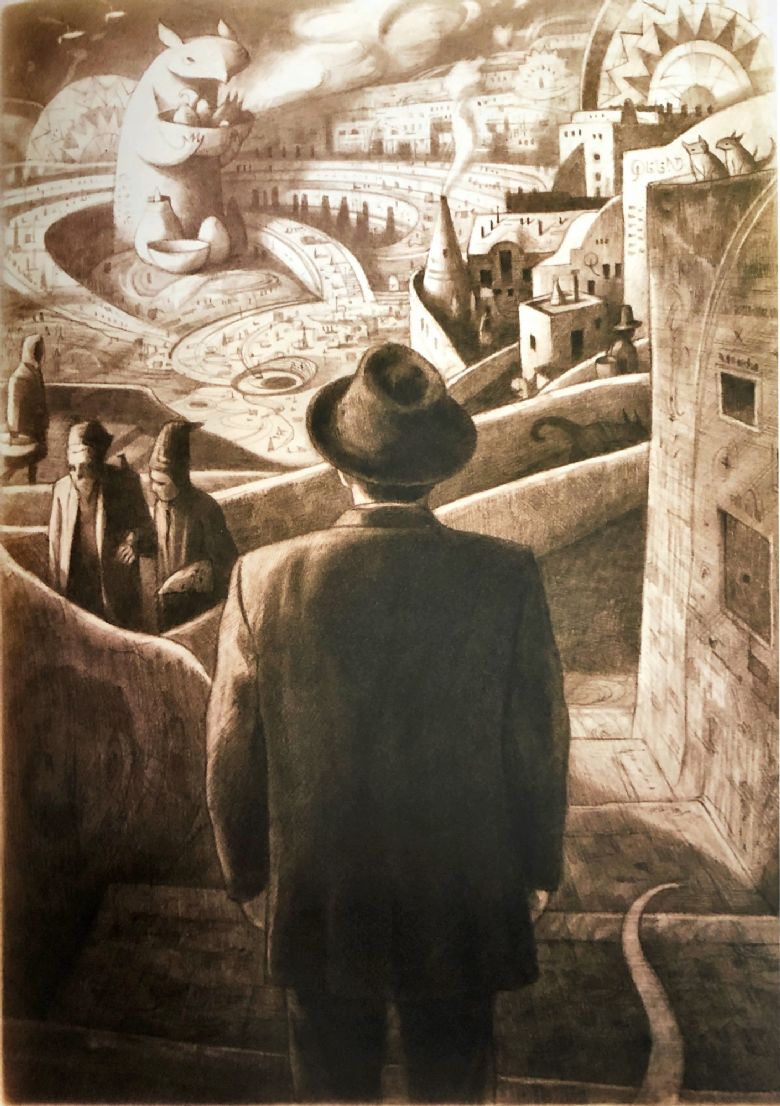 Offline learners: describe this land through the visitor's eyes as he sees it for the first time! Everything must seem so strange and new to him...
Wednesday 1st April
Today we have a maths blast, some graphs to read and interpret, a picture from 'Broken Toys' by Shaun Tan to continue the story and a 3 in 3 reading challenge! If you are working offline, fill in your daily diary and complete one of your arithmetic quizzes.
Tuesday 31st March
Today on the menu we have the following:
*A 5-question Maths Blast. *Some practice reading and interpreting data in tables. *A short piece of descriptive writing. *An instruction-writing challenge! *A 3-in-3 reading quiz. *A quick comprehension.
All of these tasks are to be found in today's One Note page. Check into Teams if you need help getting on.
If you are working off-line, the instruction writing challenge involves magical instructions for how to create something. In the Shaun Tan text, he shows you how to make your own pet. Can you write your own version?
Monday 30th March
Week 2 of Home Learning! Here are today's tasks:
*Write your diary for the weekend. As well as what you have been up to, try to mention how you are feeling about the week you have just had? What do you think about the future? Diaries are excellent records of what it was really like during momentous or exceptional events - and this is one!
*Complete your maths blast and graph/table questions.
*Write your Super Sentence to describe the picture of Superman taken from the Pobble 365 website.
*Complete your reading 3 questions in 3 minutes about Queen Victoria.
For offline learners, the diary can still be completed, as can arithmetic questions from your Home Learning packs. For maths, collect some data that you can put into a line graph - this usually involves watching something that changes over time.
Friday 27th March
The last day of our first week of home learning! It has been fantastic to speak to so many of you and see your amazing work this week. A big well done to everyone.
Today on One Note: Complete your Arithmetic Crossword; finish your home learning diary including recording it on Flipgrid and then turning it into a Wordcloud; spend some time on www.namelessforest.com and see if you can collect 3 animals; complete the 3 decimal number challenges; finally, use your Classroom Secrets Kids login and have a go at some of the GPS and maths challenges on there. *There may also be hidden surprises*
If you are not able to access online activities, write your diary of your first week of home learning and complete one reading and one arithmetic task.
Thursday 26th March
*Complete a Spelling Frame rule and take the test.
*Play Countdown and try to hit 195 using 75, 9, 7, 8, 3 and 5.
*Do your reading 3 in 3.
*Answer the questions about Journey to the River Sea.
*Complete your 10-question Maths Blast!
For offline learning, complete one of your reading tasks, and 10 arithmetic questions.
Wednesday 25th March
*Complete your maths blast.
*Solve today's 'Countdown'!
*Choose a spelling rule on Spelling Frame to practise, play games and do the test for.
*Complete the quiz on Forms for Journey to the River Sea so far.
*Put in your Taskmaster entry if you haven't done already for 'The Coolest Thing'.
*Do 30 minutes of coding on Code Combat, Banana Tales or Cannon game.
Tuesday 24th March
*Write your diary of your first home learning day.
*In the Collaboration Space, write a 'Super Paragraph' of the picture.
*Go onto our 'Taskmaster' Flipgrid and record a short video for what is 'The Coolest Thing'.
*Complete the maths task on today's One Note page.
*Do today's reading 3 questions in 3 minutes and go onto the 'Story' Flipgrid to listen to today's part of 'Journey to the River Sea'.
Monday 23rd March
*Complete the Maths Blast and practise this week's tables on Times Tables Rock Stars.
*Write entry 1 of your diary. Record it on our 'Diary' Flipgrid.
*Complete your Super Sentence on the Collaboration Space about the picture 'Toby'.
*Complete your reading 3 questions in 3 minutes.
*Listen to the first part of our story 'Journey to the River Sea' on our 'Story' Flipgrid.
*Explore the Maths Playground website and either play a favourite game or find a new one to recommend to us.
*Complete 'Taskmaster' Task 1 on our 'Taskmaster' Flipgrid!