History
We believe that a well-rounded History curriculum will allow children to gain a coherent knowledge and understanding of Britain's past and that of the wider world.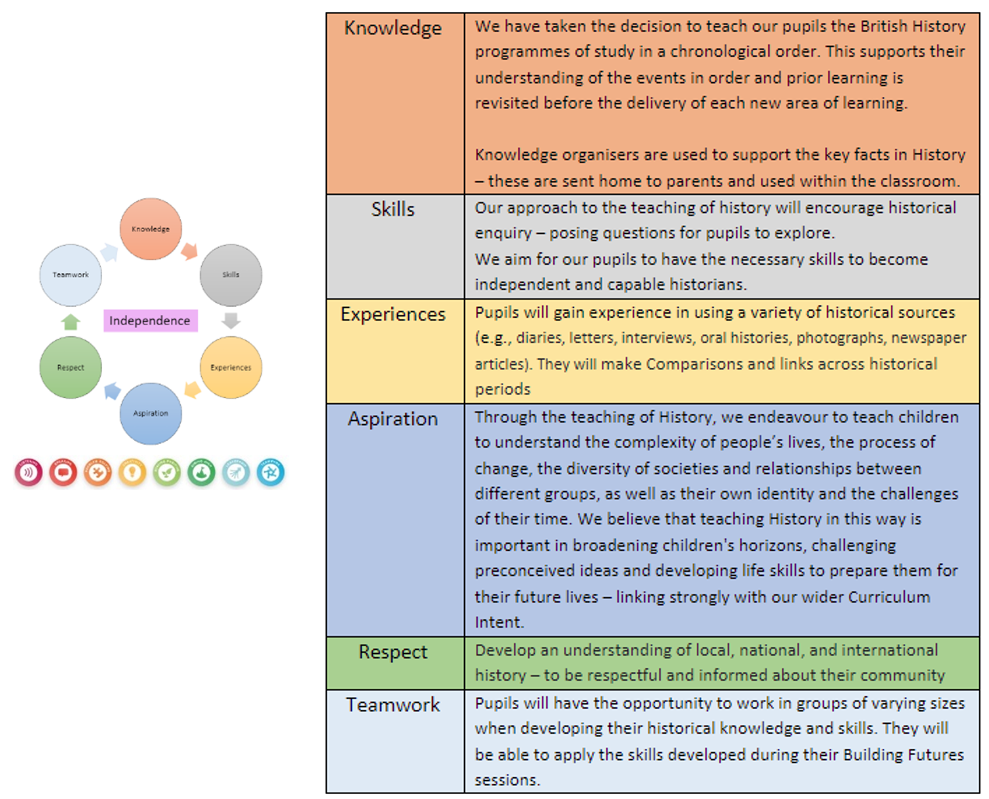 Guidance and resources have been taken from Key Stage History to further support the effective delivery of enquiry-based history learning.
Knowledge organisers are used to support the key facts in History – these are sent home to parents and used within the classroom.
Assessment data is collated each term (x3) by class teachers and an overview maintained by the Curriculum Leader.
Programme of Study:
https://www.gov.uk/government/publications/national-curriculum-in-england-history-programmes-of-study