Penguin Class
Learning at home
Friday 27 th March
Good morning Penguins. Another beautiful, sunny morning. I hope you all had a good day yesterday.
Well done Harry for going on reading eggs. I have set you all another assignment.
ENGLISH: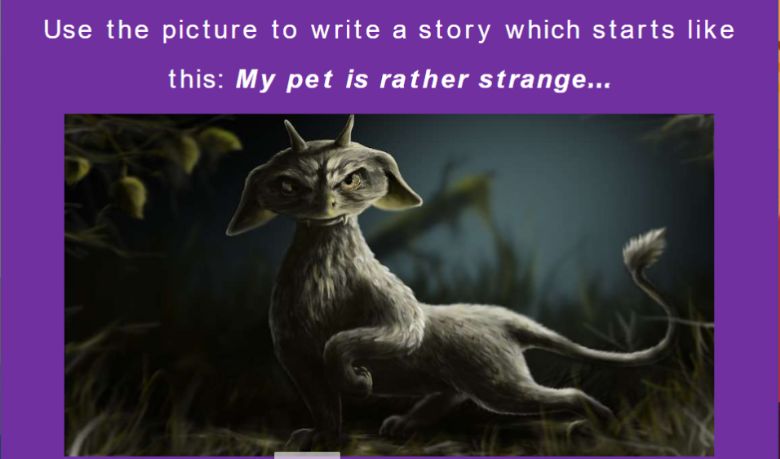 What name would you give to this creature?
Where does it live?
What does it eat?
What kind of personality might it have?
How would you look after it as a pet?
Is it dangerous?
Chester zoo are doing a virtual zoo day today. There are different time slots for different animals.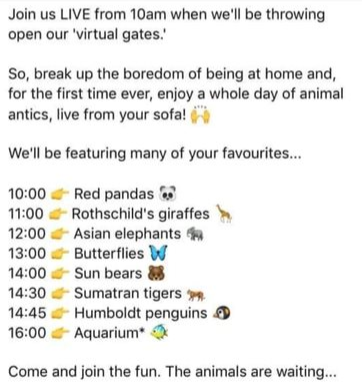 Draw your favourite animal and find out more about it.
What is its natural habitat?
What does it eat?
Does it have any predators?
3 interesting facts
MATHS
Here is todays problem of the day.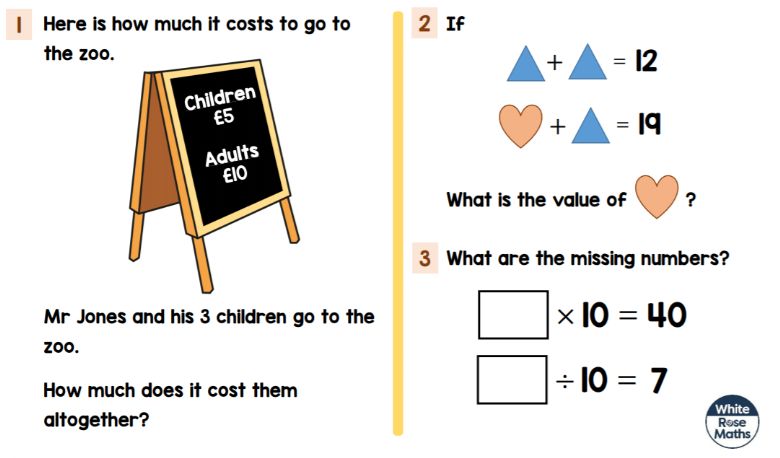 D&T:
Thought you would like a design and make challenge today. Design and make an Easter basket for the Easter bunny to carry Easter eggs in. You could use junk, card, paper, fabric or something else?
Be creative. You could test your basket using real eggs!! But take care not to break any.
Hope you have fun doing some of these activities.
Take care and stay safe. Have a good weekend .
Mrs Hiatt
Thursday 26th March
A lovely morning again Penguins. I hope you are all well and happy.
READING:
I have set 2 more assignments on reading eggs for you. Log on and have a go.
https://readingeggs.co.uk/login
SPELLING:
Choose 10 words from the Y/1 Y2 Common Exception Words list in your spelling books and write them in your neatest handwriting. Remember those tall letters!
Unfortunately we didn't get chance to finish our class text The Magic Faraway Tree so you can listen to it all read to you here. I hope you enjoy the story. I certainly did.
https://www.youtube.com › watch
WRITING:
You've stepped through a door in a tree into a new world. Write a story about what you find.
Remember to include lots of adjectives and adverbs to make exciting sentences. Read your writing through to yourself and think about how you've started each sentence.
Also keep completing your diary. Who knows, way into the future, somebody might read your diary and learn all about what life was like in 2020.
MATHS Continue with the fractions lessons from White Rose found here: https://whiterosemaths.com/homelearning/year-2/
Another problem of the day for you to solve.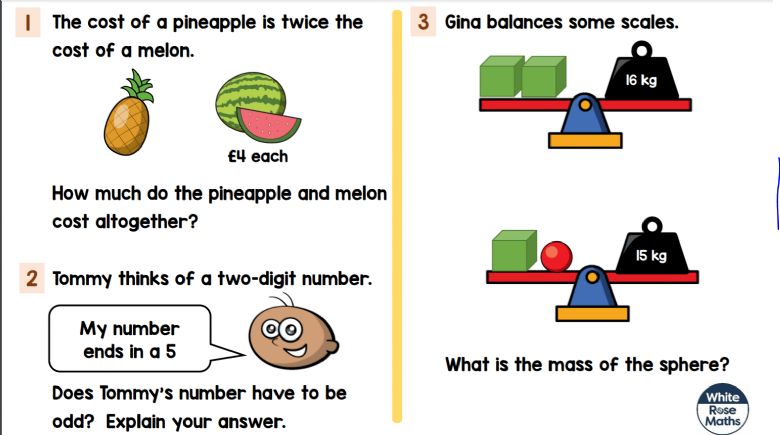 Remember to keep yourselves safe. If you do go out to enjoy the sunshine with your grown ups always keep 2m away from other people.
I'm off for another walk with Chester.
Mrs Hiatt
Wednesday 25th March
Good morning Penguins. Hope you all are well and happy and had a good day yesterday. I'm so looking forward to seeing your tiny dragon work and your fractions work.
Continue to complete your weather tables. It's another lovely spring morning so lots of sunny symbols. But if you have been listening to the long range forecast I think things are going to change a bit!
Remember to join in with Joe Wicks every morning doing PE.
https://www.youtube.com/watch?v=Rz0go1pTda8
READING
When you login to reading eggs you will see that I have given you a reading task to complete. I will have a look later to see who has completed this.
David Walliams (and friends) will be reading one of his fabulous stories each day at 11am.
https://www.worldofdavidwalliams.com/elevenses/
MATHS
Continue with the fractions lessons from White Rose found here: https://whiterosemaths.com/homelearning/year-2/
I have included a problem of the day for you to do.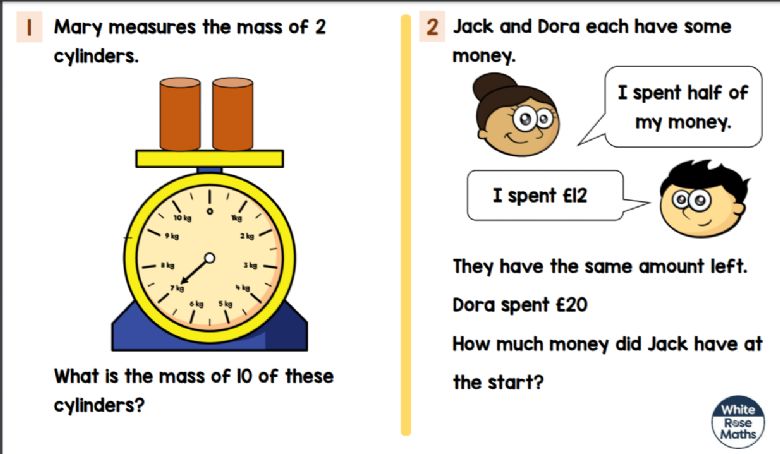 Remember you can continue your phonics learning. Phonics Play is a website full of phonic games. You have your logins.
https://www.phonicsplay.co.uk/
ENGLISH
Keep a diary of everything you do each day. This will be really fascinating for people to read in the future. Just like Samuel Pepys wrote a diary about the Great Fire of London. Remember to write the date and some interesting sentences about what you have done. Include adjectives and adverbs in your sentences and don't forget your capital letters and fullstops!
We have been asked to notify parents that there are a series of scam emails, pretending to help people receive their free school dinner allowances. These emails are asking for bank details. Please do not click on any links or put in your details. If you are unsure, please contact the school for further information.
Me and Chester are off out for walk now. Stay safe and have a good day.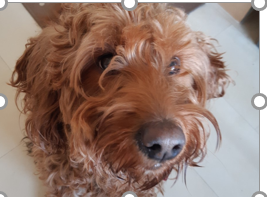 Mrs Hiatt
Tuesday 24th March
Afternoon Penguins. What a beautiful, sunny spring day it is out here today. If you can, try to get out for a short walk this afternoon or play out in your garden. Enjoy the sunshine whilst you can! Make sure you are with your grown up and you stay 2m away from any other people. I am taking Chester out for a walk this afternoon so we both keep fit and healthy.
If you can't get outside then you could have your own PE session inside with Joe Wicks.
https://www.youtube.com/watch?v=Rz0go1pTda8
READING
Read for 30 minutes every day. If you've read your school reading book already then find something else. It could be an appropriate magazine, newspaper, website, game instructions or a favourite book from home etc. Or you could log onto reading eggs.
https://readingeggs.co.uk/login
ENGLISH
Look at this photo of a tiny dragon. Answer these questions in your book (In full sentences).
Where has he came from?
Why is it so small?
Are there more like him?
Where does he live?
How would you look after it?
Is it magic? What magic can it do?
MATHS
Keeping maths facts on the tip of your tongue is a really useful skill to have. Choose one of these to practise today.
The 2 x table
The 5 x table
The 10 x table
Mentally adding or subtracting single digit numbers.
Before school closed we were learning about fractions .
Draw and cut out some shapes. Split some into equal parts (1/2s or 1/4s) and some into unequal parts. Sort them into the correct groups and stick them in your book.
GEOGRAPHY
Over the next 7 days, collect information about the weather. Listen to the weather forecast every day and see if their predictions are correct.
Draw a simple table to show your findings.
| | | | | | |
| --- | --- | --- | --- | --- | --- |
| Mon | Tue | Wed | Thu | | |
| | | | | | |
Keep completing the worksheets and activities I sent home for you. I have included a list of useful websites you can visit to continue your learning.
https://www.twinkl.co.uk/ Twinkl are offering their services free for a month. Parents can find lots of useful resources on there.
https://whiterosemaths.com/homelearning/year-2/ This is the scheme we use in school for maths. They are bringing out videos and worksheets to use during school closures. No account needed.
Have a nice day.
Mrs Hiatt
Penguins have been enjoying our investigations in science this term. We found out how to make paper stronger in order to construct a bridge for a toy car to travel over. This week we have been finding out whether taller children always have bigger shoes. We drew around our feet and used a ruler to accurately measure the length and then we measured our heights. The results were a surprise!