Penguins
23.11.20
This week in Maths we are learning to add and subtract numbers. Have a look at BBC Bitesize for lessons to support this learning.
Adding and subtracting two digit numbers and tens
https://www.bbc.co.uk/bitesize/articles/zbypscw
Adding two-digit numbers
https://www.bbc.co.uk/bitesize/articles/zvr9g7h
This week in English we are studying the text Lost and Found. We will be creating a lost poster using adjectives to describe the lost penguin. Use BBC Bitesize to learn how to add adjectives to nouns to create noun phrases before doing your poster.
https://www.bbc.co.uk/bitesize/articles/z9nh2v4
This week in Geography we are looking at cold places eg. the Arctic, Antarctica. Our learning objectives are about
identifying the north and south poles

exploring the physical features and animals that live in the north and south poles
This link will teach you lots more about the coldest and driest continent.
https://www.bbc.co.uk/bitesize/articles/z9vxwnb
Did you know that polar bears and penguins will never meet in the wild? Find out why? Antarctica is home to many species of penguins. Try to find out as much as you can about Penguins and their habitat. Write a report about what you find out.
Get your blanket and snuggle up warm while you watch the introduction to Frozen Planet which can be found on You Tube. It shows a snapshot of life in these cold places.
___________________________________________________________________________________________________________
30.11.20
This week in Maths we are learning about money. We will be comparing coin values, finding the total and finding the difference between amounts. The lessons can be found in the link below.
https://whiterosemaths.com/homelearning/year-2/week-11-measurement-money/
In English this week we are focusing on improving our sentences by adding conjunctions to extend sentences. Follow the link below to find out how to use coordinating conjunctions in sentences.
https://www.bbc.co.uk/bitesize/articles/zjdxhbk
Have a go at writing a story about a lost Penguin who needs to get back home to Antarctica. Remember to include lots of adjectives in your sentences and coordinating conjunctions like and, or,but and so.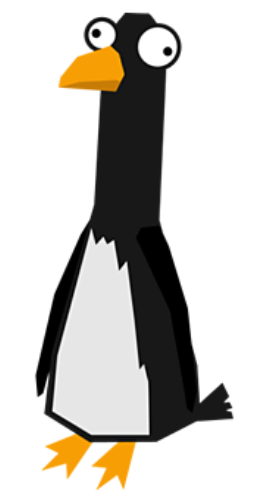 Help me find my way back home!
In geography this week we will be focusing on the animals which live in the North and South Poles and writing a non chronological report about them. Choose your favourite polar animals to find out about and write a report. I have included a fact file for you with lots of information about the different polar animals.
___________________________________________________________________________________________________________
_________________________________________________________________________________________________________