Recycling with Biffa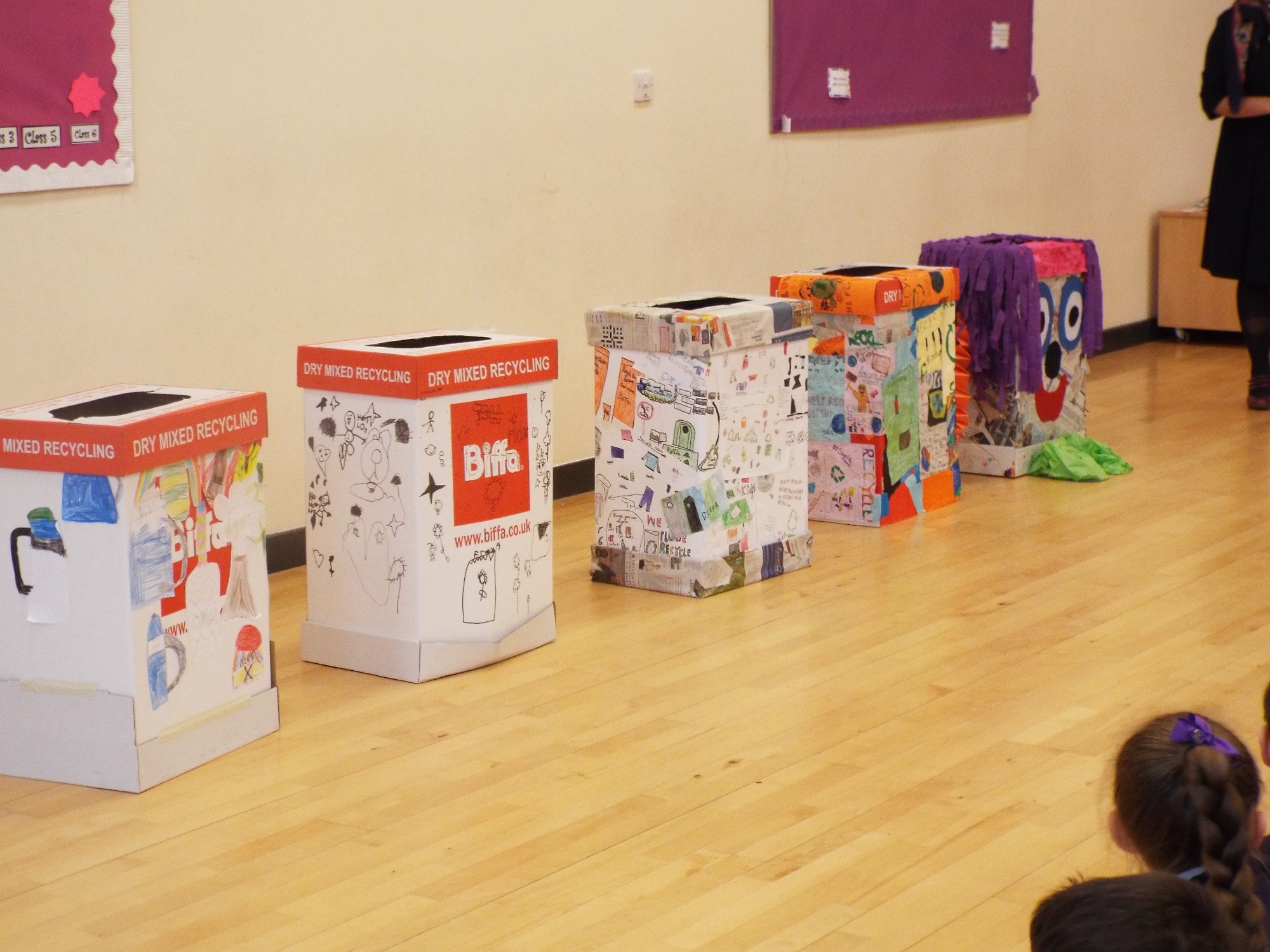 A chance to win £250 and also learn about recyling
What are the benefits of recycling?
Recycling helps protect the environment. Recycling reduces the need for extracting (mining, quarrying and logging), refining and processing raw materials. All of these create substantial air and water pollution. As recycling saves energy it also reduces greenhouse gas emissions, which helps to tackle climate change.
We decorated our recylcing bins provided to us by BIffa and we collecred our old Christmas cards.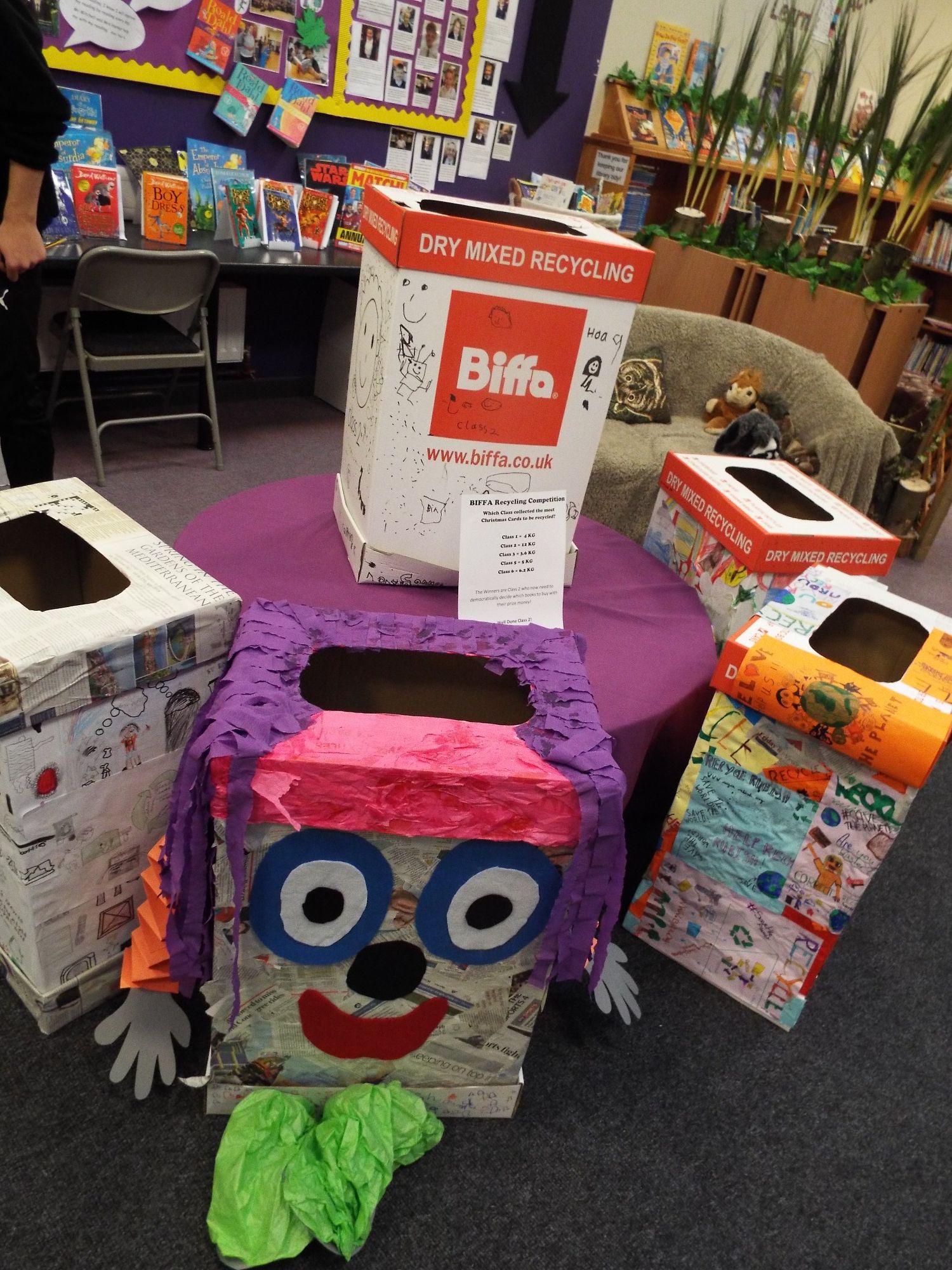 In school we had our own competetion to see which class collected the greatest weight.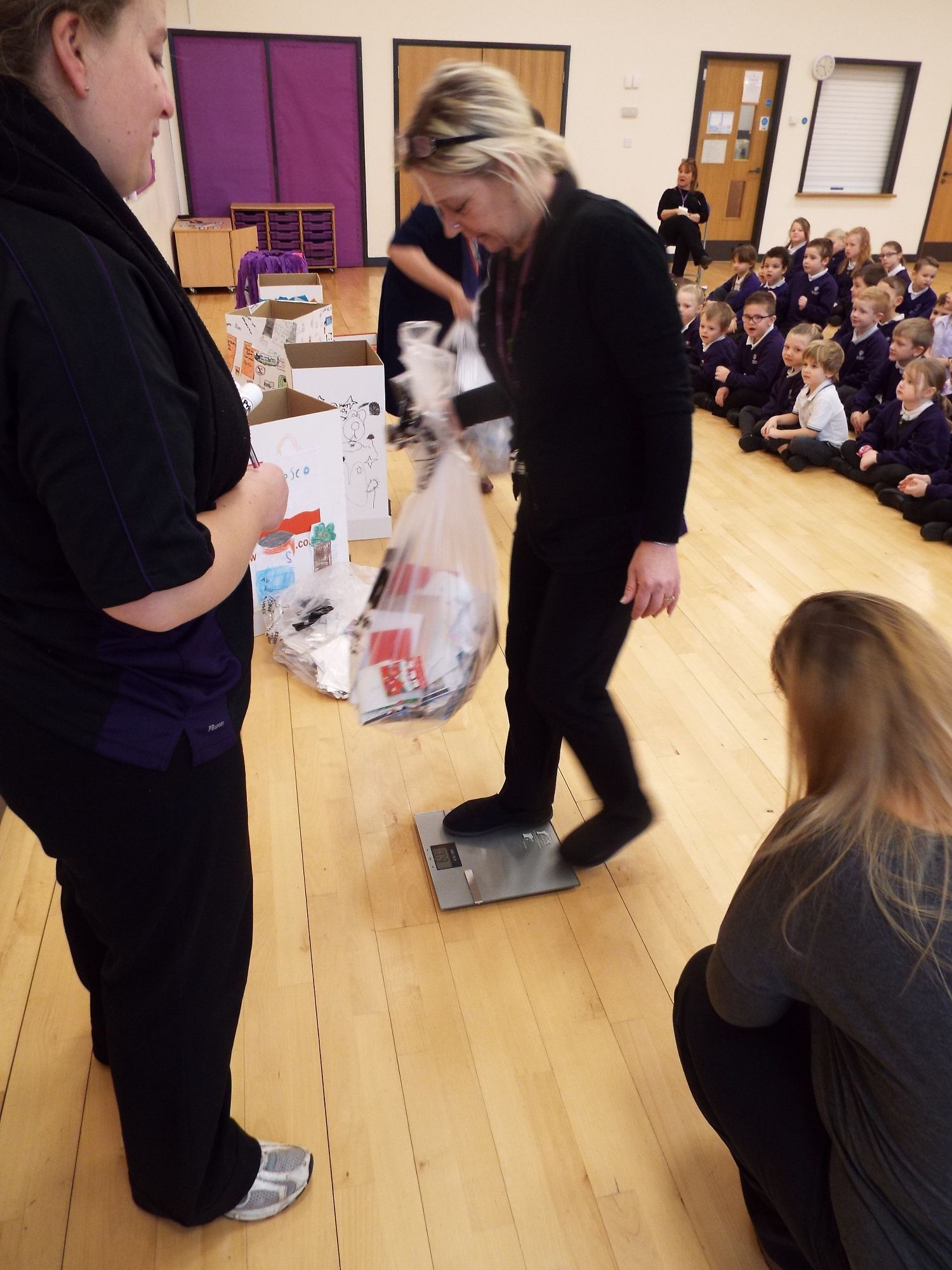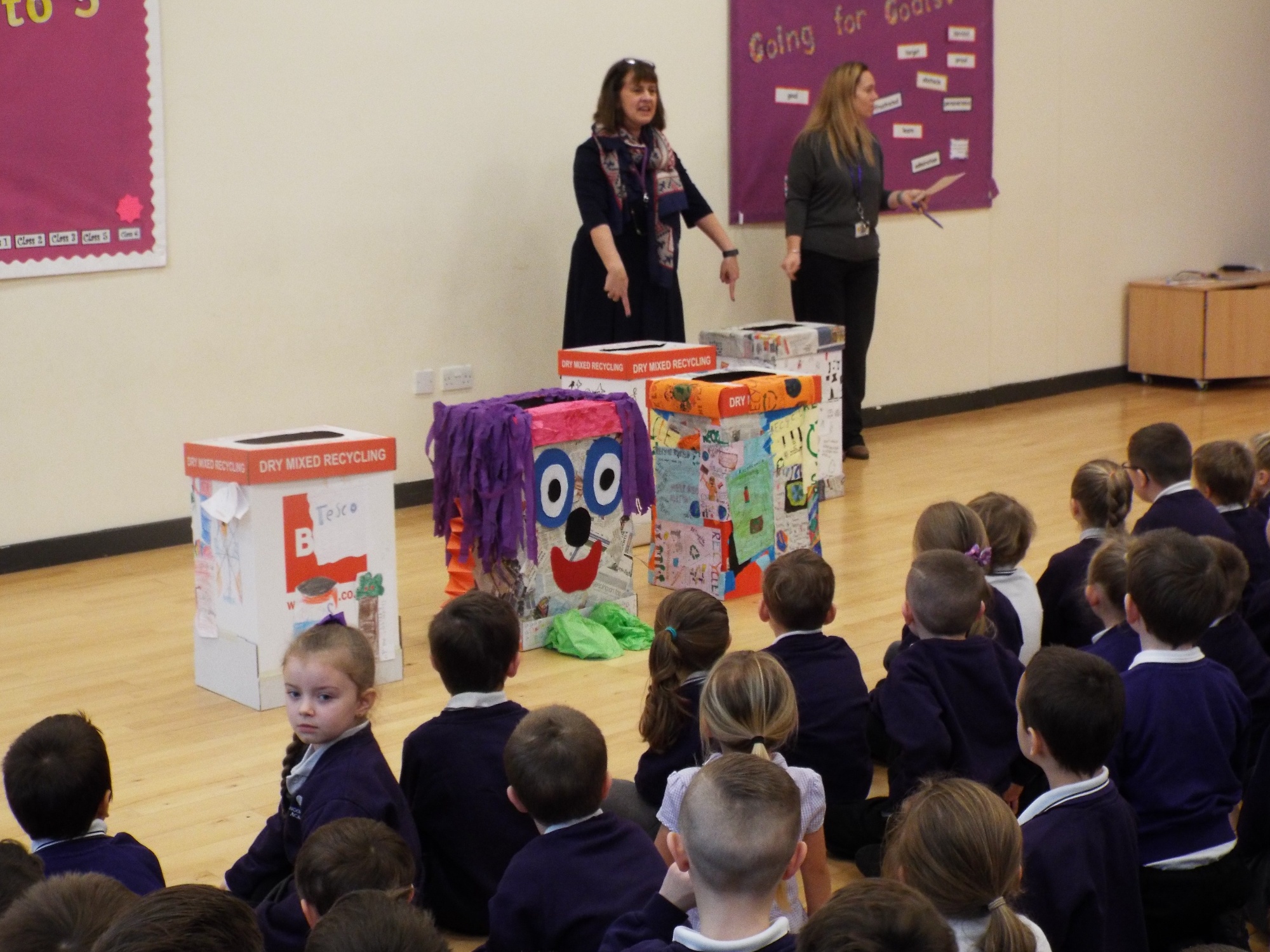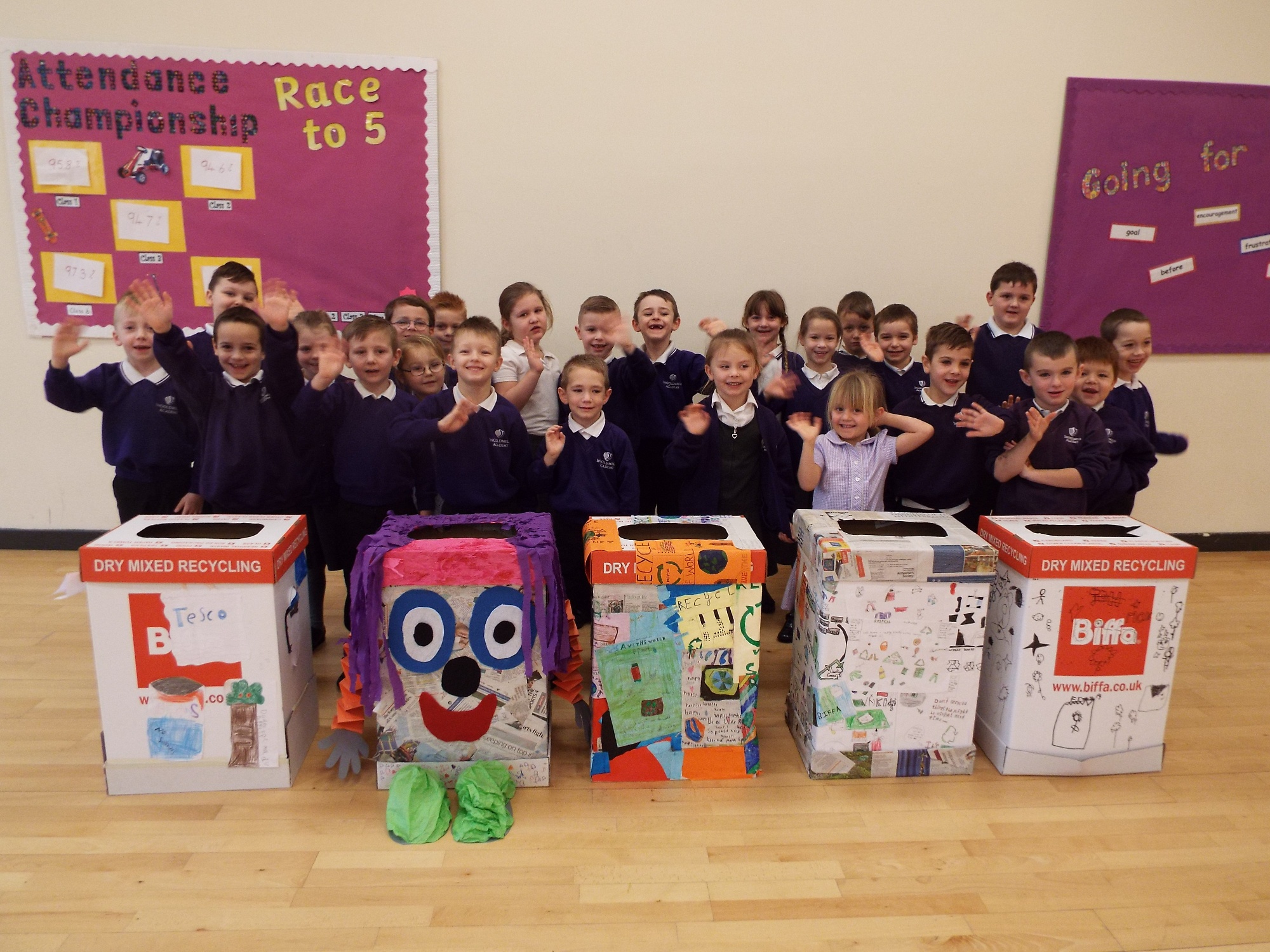 Class 2 were the out right winners with 12 KG of used Christmas cards.
The question now is will we win the competition for the best dressed bin?