Seahorses
Monday 1st February 2021
Good morning Seahorses. I hope that you had a lovely, safe, weekend. This week is National Story Telling Week, and we will be focusing on the story of Where The Wild Things Are.
You can listen to the story at home by clicking on the link to Youtube below.
https://www.youtube.com/watch?v=dvubzRuI2_Q
When you've listened to the story, have a go at creating a story map. We made a few of these before. We draw the important events in the story as a journey going across the page and then back. You can draw arrows to show where the next part of the story is. Remember that you don't need to include every detail, only the ones that you feel are important. I've added a clip about making a story map and some images of story maps to help you.
It can be helpful to add in short captions to your story map for example: sent to his room.
An additional challenge is to add your own speech bubbles for the things that get said on your story map. Remember when we write speech bubbles, we write the speech first and then draw the bubble around it. This helps us get our writing inside the bubble. If we draw the bubble first, it can make it tricky to get all of our writing inside!
Maths Year 1
In our maths today we will be starting a new unit. We will be looking at counting in tens today. Watch the video below.
If you have Lego or building blocks at home that would be brilliant to make your groups of ten. If you don't have straws or blocks, how about using small plastic bowls or plates and small counting toys to make the groups of ten?
I've attached a 100 grid to help you count in tens as well.
How about trying the Count by Tens song on the link below. It's fun and will help you count in your tens.
https://www.youtube.com/watch?v=uYRTtwZGwj8
As an extra challenge to practise your counting in tens, using a soft ball or beanbag and try throwing it to your grown ups and taking turns to say the next tens number going up or down. Don't forget, counting back is just as important as counting up!
Maths Reception
This week we are going to be working on prepositions: behind, in front of, next to, between, under, over. Use some of your small world toys or cuddly toys to create a bus and put your passengers on the bus. Take turns with your grown ups describing where the different passengers are on your bus! You could then take turns giving instructions about where to place the toys on the bus.
PE
Today is one of our PE days, how about joining in with a Joe Wicks PE lesson or trying out a dance from Go Noodle?
https://www.youtube.com/user/thebodycoach1/videos
https://www.youtube.com/watch?v=BQ9q4U2P3ig
A walk with your family or a bike ride with them is a brilliant way to keep fit too!
Have fun and stay safe!
Monday 18th January 2021
Good morning Seahorses,
I hope you all had a lovely weekend and are all well and ready to start this weeks learning?
English
Our Literacy focus for the week is Open Very Carefully. You can listen to the story by clicking on the link below.
https://www.youtube.com/watch?v=0pbLVdgQGeU
Can you remember anything about instructions? They are bossy! When we give an instruction we usually start them by using a verb, an action or doing word. Why not practise being bossy at home and play a game of Simon Says. This is a great way of practising giving instructions.
After you have listened to the story discuss your favourite part of the story, and whether you think there actually was a crocodile in the book.
Our challenge today is can you use bossy verbs to write your own instructions?
For example: Stop running on the grass.
Try to make sure:
1. To start your instructions with a capital letter.
2. To make sure that your writing is formed from the top down.
3. Your letters are sat on the line.
4. To leave a finger space between each word.
When you've written your instructions, make sure that you read them through and check that you've included all the words that you need.
On Tuesday we will be constructing a crocodile finger puppet. You can make your puppet out of any of the resources that you have at home, fabric, paper, cardboard. When you've made your puppet you will then write instructions about how to make a crocodile finger puppet.
Maths
This week we are to be working on subtraction. We will be counting back on number lines and number tracks. Remember to make sure that you don't count the number that you start on, you only count when you land on the next number.
https://vimeo.com/497563367
Science
This week we will be looking at materials and their properties and why we use certain materials.
https://www.bbc.co.uk/bitesize/topics/zrssgk7/articles/z9pgcdm
Show them something made out of wood like a wooden ruler. Ask what material they think it is made from and where that material comes from, introduce the language of natural and synthetic. Talk about how it has changed (cut into blocks of wood, then cut to size, polished and marked). Show them a selection of objects and cut the cards up to play a game of Material Snap. Explain that they need to mix the cards up and place them face down on the table in two piles. Say that each person in the pair then turns a card over at the same time and reads aloud what is written on the card.
Then we need to go and find an object matching that material. When we have got our objects, we must think of words to describe the objects and their similarities and differences, before replacing the objects and turning another pair of cards over.
PE
Monday and Thursday are our two PE days. PE can be tricky to do at home so I'm including some links that you could use to be active today.
1. Join in with a Joe Wick work out, he is doing a PE lesson at 9am https://www.youtube.com/channel/UCAxW1XT0iEJo0TYlRfn6rYQ
2. Try a Cosmic Kids yoga session, there are lots to choose from, or with your grown ups permission click on the link below. https://www.youtube.com/watch?v=kRw6sGwN4U4
3. Listen to some music and create your own dance routine, or join in with some of your favourite songs on wii dance, I've added the link to one of my favourites below for you to try. https://www.youtube.com/watch?v=M0UUXpYXEpE
4. How about doing some interval training?
Look at the list of actions and choose one action. Then using a timer see how many you can do in a minute, you could then have two minutes rest and try another action from the list and see how many of those actions you can do in a minute.

star jumps
hops
plank
running on the spot
skipping on the spot
burpees (with your grown up google the action if you are not sure)
Stay safe and enjoy your learning.
We look forward to having you back soon,
Mrs Clarkson
Wednesday 13th January 2021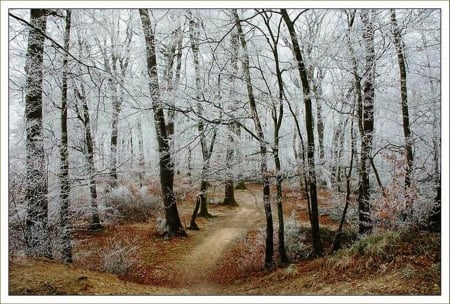 Good morning Seahorses,
I've really enjoyed seeing all the home learning that has been posted to me so far.
How about writing a sentence about the image you can see above. What could you write about it?
Today we will be continuing with our maths work from the Whiterose Hub, you can look the links in Monday's post. In English we will be acting out the story of Handa's Surprise using props and materials from around our homes.
This term we will be learning about materials. Below is a link to bbc Bitesize episode about materials.
https://www.bbc.co.uk/programmes/p01193vm
or you could explore a materials picture clicking on the link below.
https://www.bbc.co.uk/bitesize/topics/zrssgk7/articles/z9pgcdm
Treasure Hunt!
We are going on a materials treasure hunt around our homes. For each materials you will have 5 minutes to find 3 objects that are made of the same material. First, see if you can find 3 objects made of metal. Then record them down.
You can use a camera or a sketch books to draw the materials that you find. Then find 3 objects made from wood and record them. Then 3 objects made from plastic and record them. Finally find 3 objects made from plastic.
If the objects that you find are small enough you could use 4 plates to sort them on to. If they are too big to go on a plate, you could draw them on a small piece of paper or write a list of the items. For example a door might be made of wood, so you could write a label saying 'door' and put it on the wood sorting plate.
Think about why certain materials are used to made those objects. To help you, you could think about these questions: What would the classroom be like if the tables were made of jelly? Or the chairs were chocolate? Why are certain materials used to make these items?
You could even draw a picture of a jelly table to show why it wouldn't be a good idea!
Challenge the more able to notice that some objects are made from more than one material and to work out how they might resolve that (by overlapping the hoops).
Have fun finding and sorting materials
Monday 11th January 2020
Dear Seahorses
I hope that you are all keeping well and staying safe. A big thank you, to all of you who've posted their learning on Tapestry, it's been wonderful to see the super work you've been doing at home. If you've not been able to post your work on Tapestry yet, you could always email your work to admin@ingoldmellsacademy.org
Because you'll be learning at home for a while I've put together some of the activities that we would have been doing with you at school.
We are learning our sounds at school. If you are a Reception child we will be focusing on hearing the pure sound for Phase 3. We are practising using them to read and spell words that are 3 letter long, there are some examples below. You can find the pure sound on the Letters and Sounds site below.
This week we will be focusing on the sounds ee (sheep) oo (boot) oa (coat) this week, and read the words was, will, with. As well as continuing to spelling the, to, no, go, I, he, we, me, she.
You could encourage your grown up to have a race with you to see how many times they can write the words in a minute using a timer, or write the words on pieces of paper and hide the words around the house, getting them to go on a treasure hunt to find the words and then writing them down when they find them. Or play a game like the ones below, were you roll a dice and read the word you land on.
Just 5 minutes a day reading can make a huge difference to your progress!
https://www.youtube.com/watch?v=UCI2mu7URBc
Year 1s we are working on practise reading and writing words with those sounds in. We are now working on Phase 4 and hearing the blended consonants in words.
Have a go at writing and reading words with those double consonants in.