Starfish Class
Learning at home
Friday 27th March 2020
Good morning, Starfish!
Yesterday I went for a walk on the beach. I made sure I stayed more than 2 metres away from other people. I found this tiny starfish in the edge of the sea and it made me think of you all!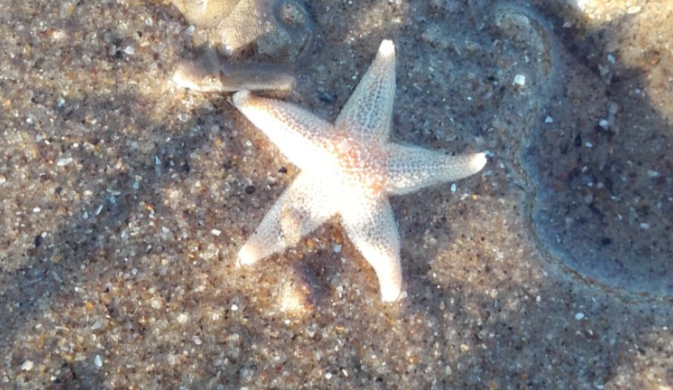 The British Library have set a creative challenge!
"For hundreds of years, humans have told stories about animals. Some of these help us learn about domestic pets or creatures who live in the wild. Others introduce animals who talk like humans, wear clothes, have magic powers, go on picnics or drive fast cars."
Our task is to create an imaginary talking animal character, like the Gruffalo or The Tiger Who Came to Tea.
Think about what your creature will look like. How many legs does it have? How many eyes? What size is it? What colour? What texture?
Can it talk like a human, or does it make animal noises?
Does it wear clothes? How does it move? Where does it live? Where did it come from?
Is it friendly?
Draw your creature, or see if you can make a model or collage from things you find in your house. Maybe you could make a mask so you can look like your creature!
Now it's time to get writing! Can you tell a story about what your creature gets up to.
The British Library website has all sorts of fantastic ideas to help you make up your story:
https://www.bl.uk/childrens-books/activities/write-an-animal-tale
I hope you have been doing lots of reading!
Well done Harry, Leyton, David, Lucas and Caitlin for going on Reading Eggs recently!
Over the weekend remember to stay at home, stay safe and listen to your grown-ups!
I will be back with more challenges on Monday.
Have a great day!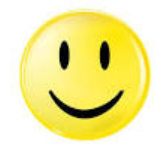 Miss Chapman
---
---
---
Thursday 26th March 2020
Guten Tag, Starfish!
The sun is still shining! We are so lucky to have such good weather to keep us in a good mood!
Did you have a go at Tuesday's maths challenges?
If you didn't, scroll down and have a go at those now.
If you did, here are some extra problem solving questions. Think carefully, as they might be trying to trick you! Read the questions and talk about the answers with your grown-ups. Have a go at writing the correct answers in your book.
Be careful to use the correct symbols for greater than > and less than <.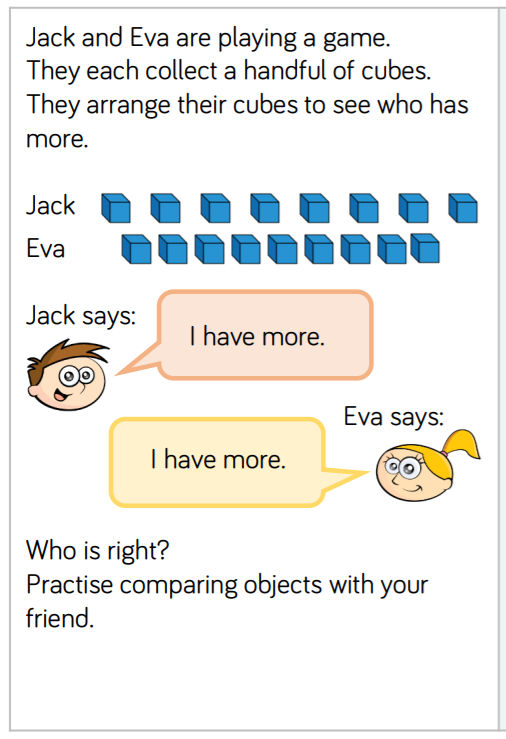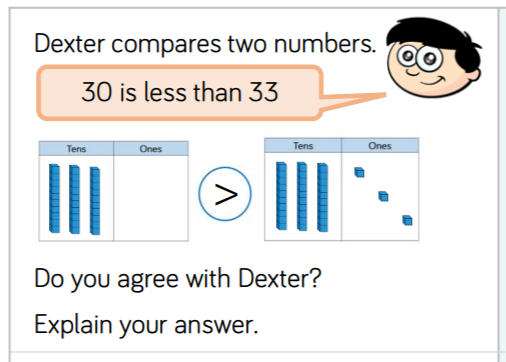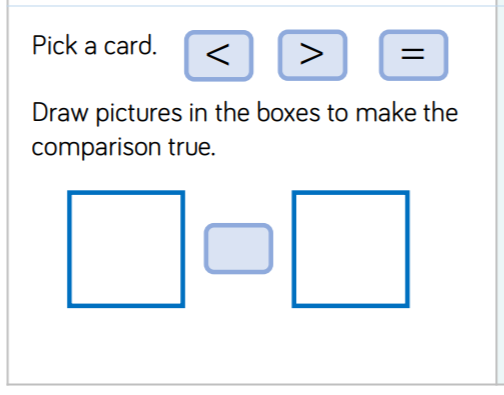 If you would like to, keep writing daily diary entries. Keep looking for those signs of spring, and write about any other interesting things you do. When we all return to school, it wold be great to find out what everyone has been doing!
Remember to write on the lines and use finger spaces. Try to check that your sentences always make sense by reading them out loud after you have written them.
Keeping active is good for your body and your brain!
Exercise helps us to be strong and healthy. It can also help us to feel happy!
Every morning at 9am, fitness coach Joe Wicks is streaming a live workout on his youtube channel.
https://www.youtube.com/user/thebodycoach1/videos
The videos are still available after the live stream. Why not join in with thousands of families all over the country!
Have you been learning any sign language with Natasha and Kelly-Ann?
Which was your favourite animal sign? My favourite was the sign for pig!
Have a great day!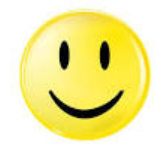 Miss Chapman
---
---
---
Wednesday 25th March 2020
Hola, Starfish!
What a beautiful day! It has been a whole week since you were all at school, and I am sure you are missing seeing everyone, just like I am.
It is very important to remember that we must all stay in our homes. This is to stop us from spreading germs that can make people sick.
We are allowed to go out for a short walk or some exercise, but we must stay with the people we live with, and stay away from other people. This is to keep you safe. This is to keep everyone safe.
We have been asked to notify parents that there are a series of scam emails, pretending to help people receive their free school dinner allowances. These emails are asking for bank details. Please do not click on any links or put in your details. If you are unsure, please contact the school for further information.
I hope you have been seeing lots of signs of spring when you go for a walk, or look out of the window. Maybe you have a garden and can see the plants growing.
My writing challenge for you today is to write a diary of what you have done and what you have seen.
Describe the signs of spring you can find. Remember to use:
Adjectives (describing words)
Senses – see, hear, smell, touch/feel, taste
How many leaves do the trees have? What colour are they?
Are there any new plants or flowers? Do the trees have blossom?
Have you heard any animals? What does the air smell like?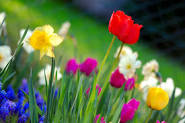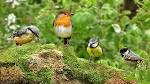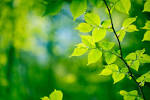 Here is something for you and your family to learn together.
People who are deaf or have hearing difficulties sometimes communicate using sign language. This is a really useful skill for everyone to learn, and can be fun.
These videos are being posted every day to teach British Sign Language. I will be watching and learning too!
https://www.youtube.com/watch?v=rR2Zb7TbiOA
Here is the first video. Try to learn the alphabet. Can you spell your name?
It might help to write down the alphabet, so you can see the letters while you learn the signs.
Read. Read. Read!
Keep doing the phonics and spelling activities in your home learning packs.
You can also log on to Reading Eggs. Your username and password are in your reading record.
For more spelling games you can use Spellingframe
Have a great day!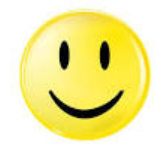 Miss Chapman
---
---
---
Tuesday 24th March 2020
Szia, Starfish!
It is another lovely day, the sun is shining and I hope you are all feeling well and happy.
For these maths problems you will need to use the greater than, less than and equal symbols.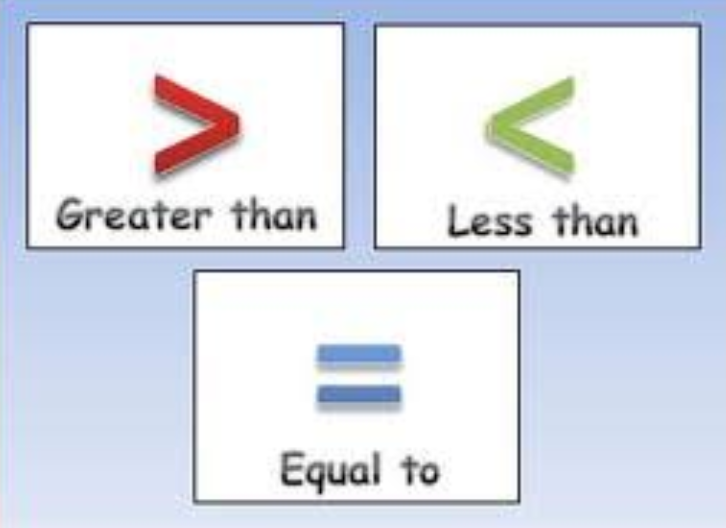 For example:
23 > 15
23 is greater than 15.
11 < 20
11 is less than 20.
Sometimes we say it looks like a crocodile, trying to eat the biggest number! (But don't draw the teeth!)
Practise using the correct symbols between these numbers.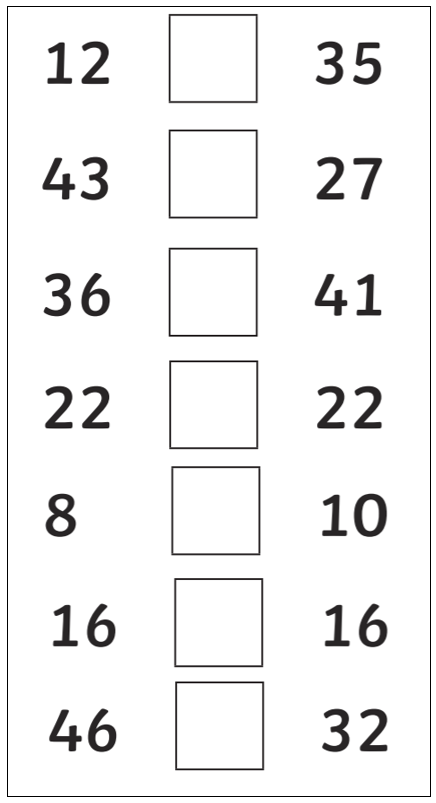 Then if you feel confident, have a go at these problems.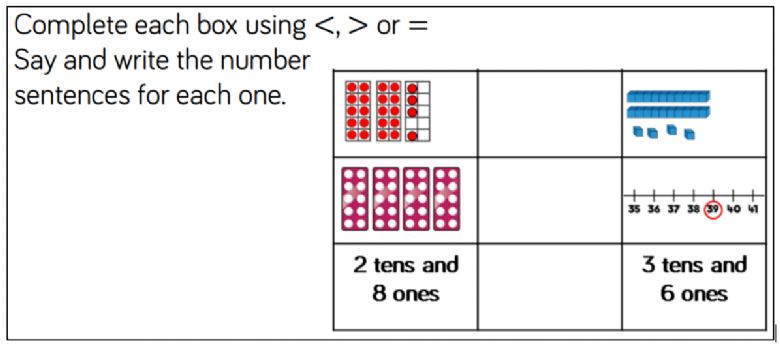 It is nearly the end of March, the sun is shining more, and the days are getting longer. These are signs that it is spring.
I like the spring because the weather gets warmer. Do you like the spring? Which is your favourite season? Write about your favourite season in your book. Tell me what you like about it.
Have you seen any signs of spring yet? Even though we all have to stay at home, you can take a short walk. When you go out, have a look for any signs of spring. Write or draw them when you get home.
Here are some things to look out for: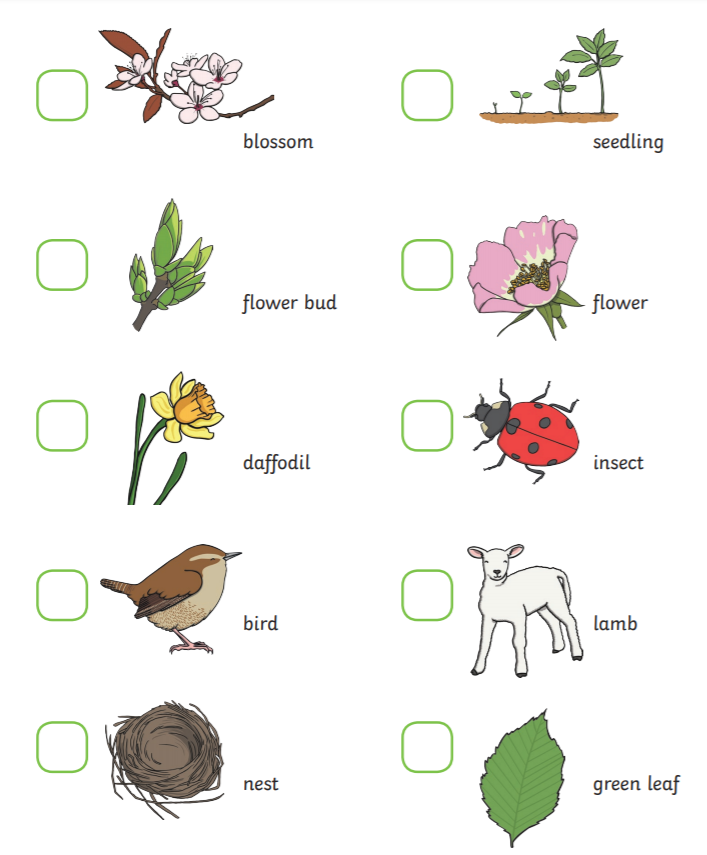 I can see some beautiful daffodils from my window!
Remember to keep active!
JB Sports are putting up daily exercise videos, you can find the first one here:
https://www.youtube.com/watch?v=BYLCzUaDB6w&feature=youtu.be
Have a great day!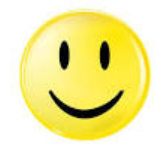 Miss Chapman
---
---
---
---
Monday 23rd March
Bonjour Starfish,
I hope you had a good weekend. It is a lovely sunny day, which will help us to be in a good mood for learning!
Our word of the week is scaly.
It is an adjective to describe an animal that has scales. Which animals have scales? Use the word scaly in a sentence.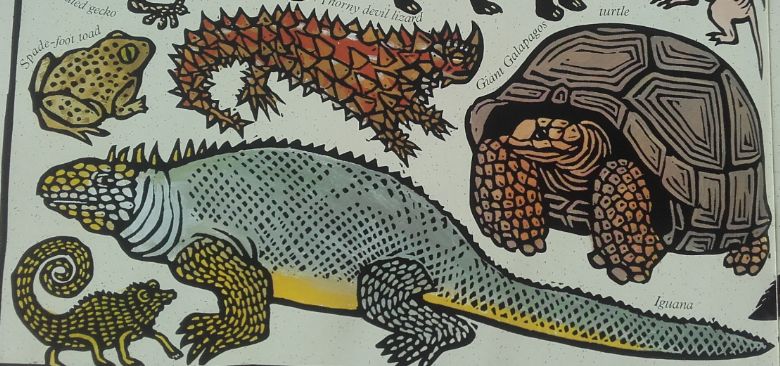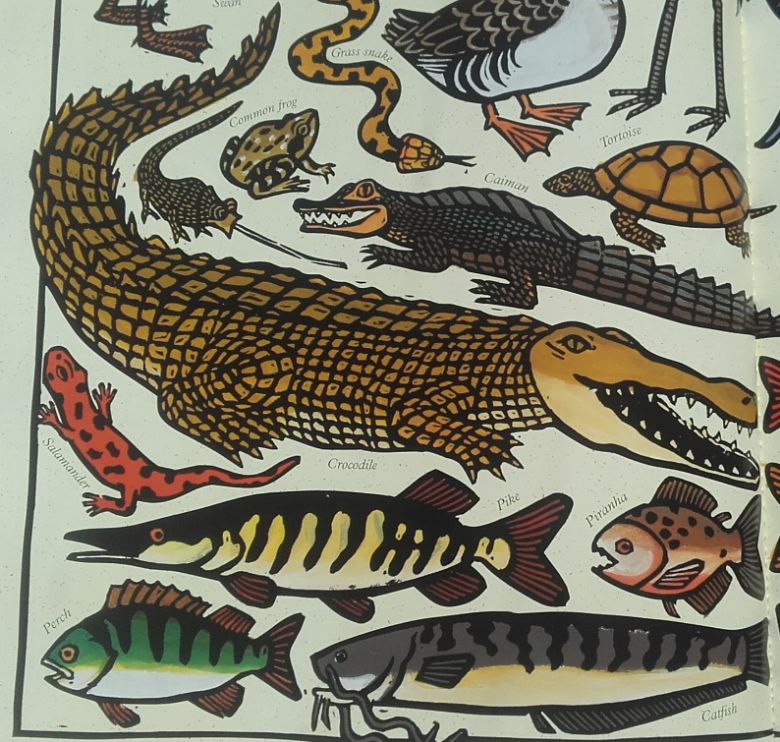 Here are the next pictures from Quest by Aaron Becker.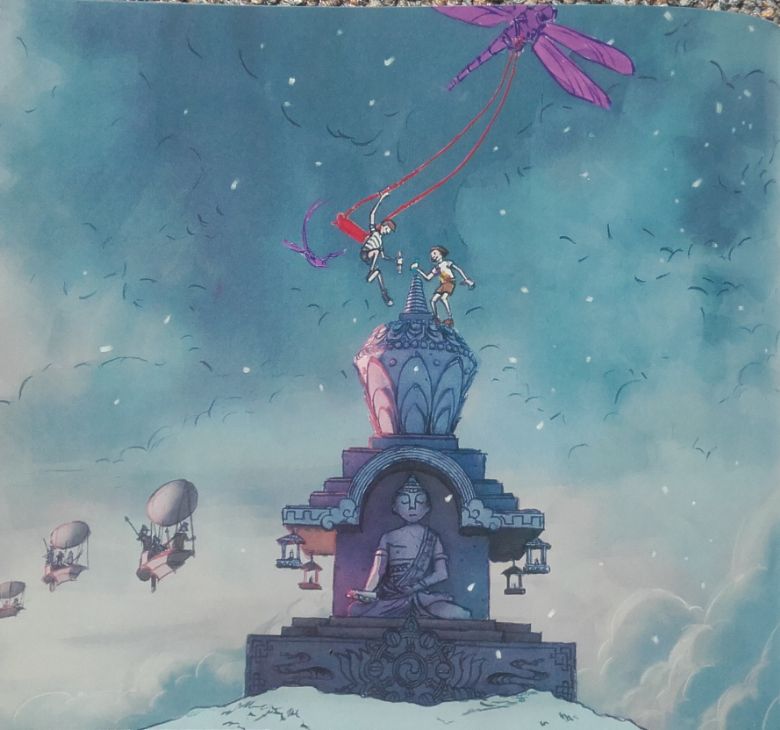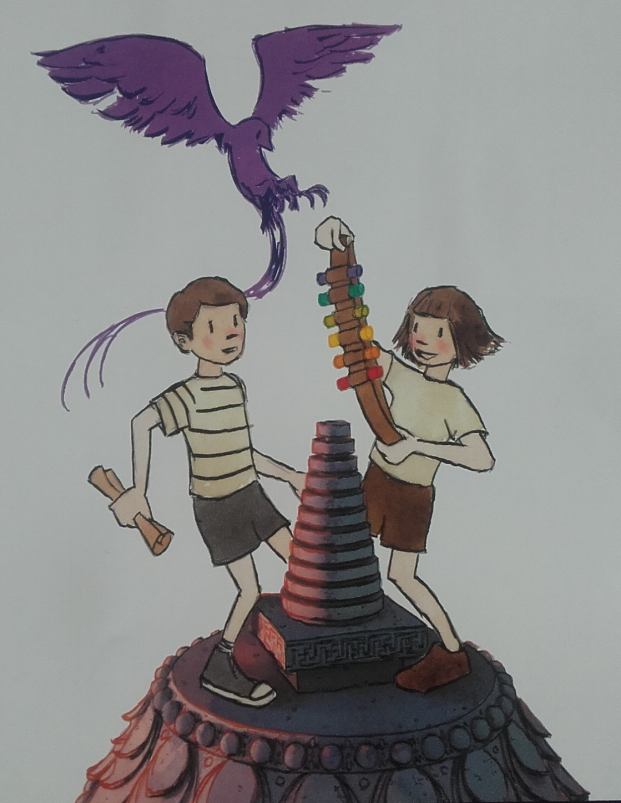 The children finally have all the crayons! What do you think will happen now? Will they escape from the grey guards? Will they save the orange king?
Write the next part of the story in your book. Remember to use:
Capital letters
Full stops
Finger spaces
Writing on the line
Sentences that make sense
I have written the start for you, can you carry it on?
"The children flew up the icy mountain and found the final crayon! They were so excited to add it to the belt with all the others. The grey guards were getting closer and the children were worried. They looked at each other and then…"
Let's get colourful! Children all over the country, and all over the world, are staying at home at the moment to help people stay healthy.
This means we can't go and see our friends. To cheer each other up children have started to make rainbow pictures to put in their windows.
Why don't you make a rainbow too, and when you go for a walk see if you can spot any in other windows. I have put one in my window too!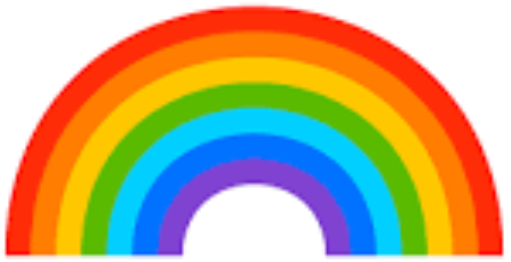 Read every day!
I have been reading at home too, with our friend the whale!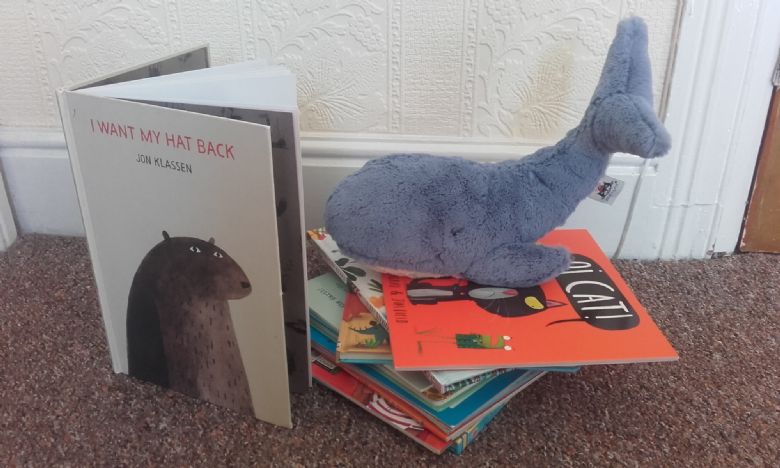 Have a great day!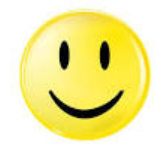 Miss Chapman
---
---
---
Friday 20th March
Hello Starfish!
It's Friday! It has been a very different week, so I hope you are all doing well.
Here are some maths questions to have a go at today: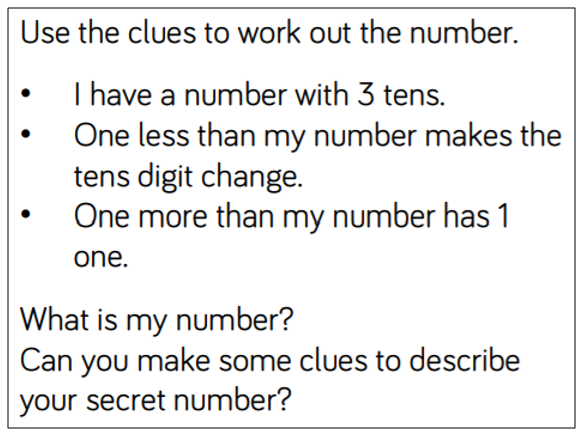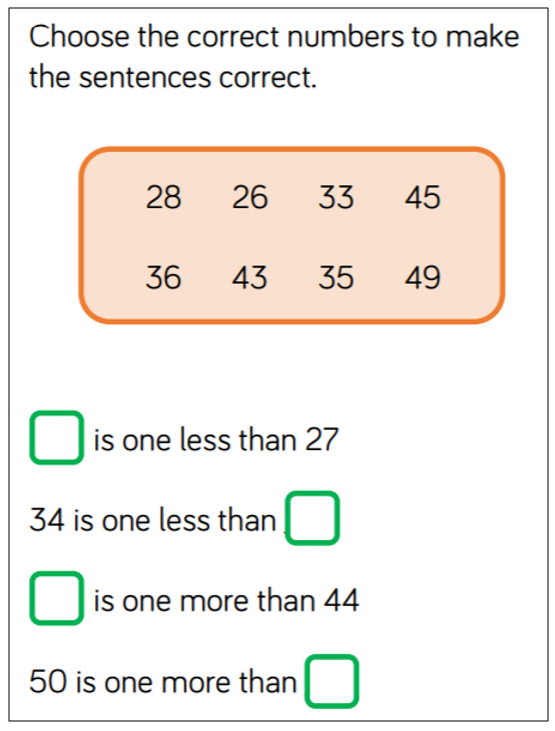 You can use this number grid, or ask an adult to help you find something to count, such as beads, pompoms or lego bricks!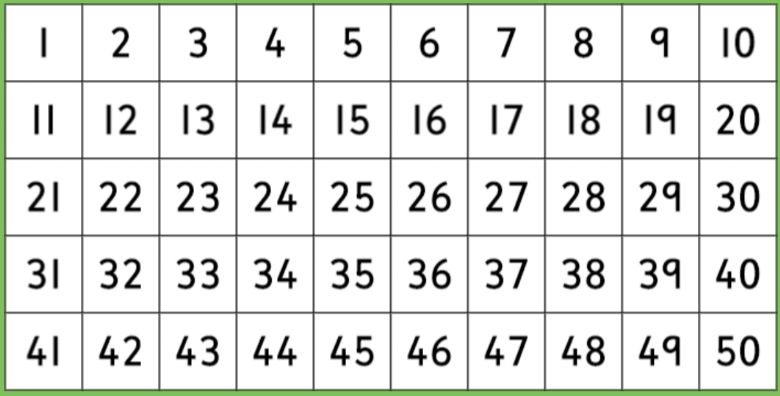 On Sunday it will be Mother's Day.
This is the day when we say "thank you" to all the mums, step-mums, grandmas, aunties and other women who help to look after and care for us.
Why not make a card. Think about who you will give it to. You could:
draw something they like
use crayons, paint or coloured paper to make flowers
draw a picture of the two of you together
Here are some ideas: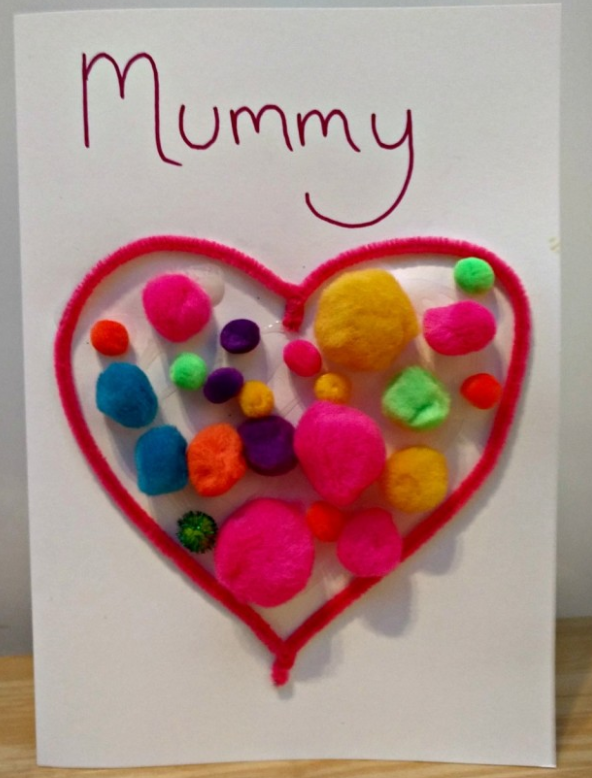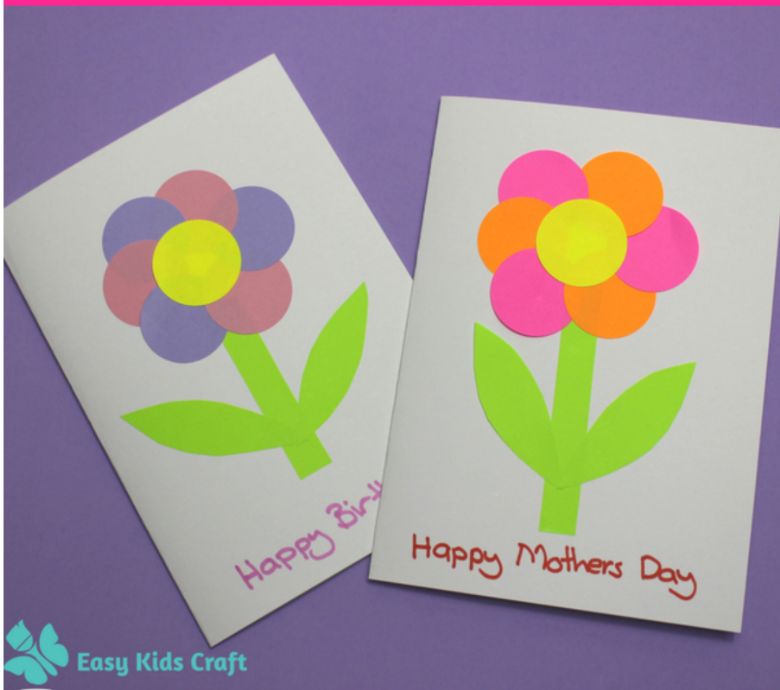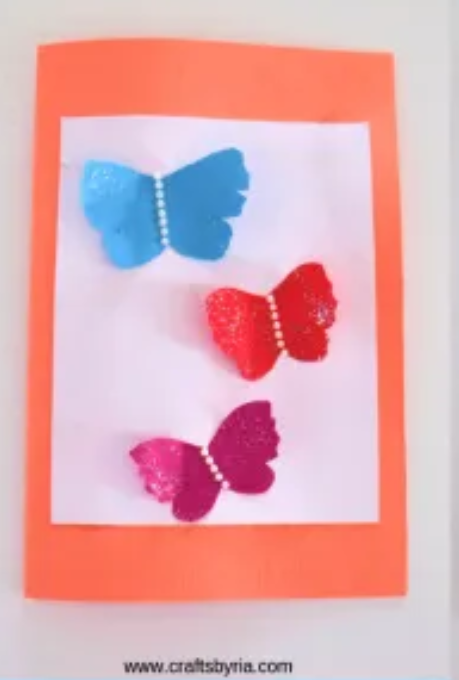 Remember to write a message inside. Make up your own or write one like this:
"Dear Mum,
Thank you for being kind and always looking after me.
Love from ____________ xx"
Don't forget, you can do a little bit of your home learning pack each day too.
Have a good weekend. I will be back with more activities on Monday.
Have a great day!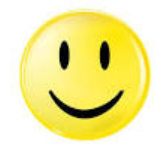 Miss Chapman
---
---
---
Thursday 19th March 2020
Good morning, Starfish!
It is our second day of home learning. The weather looks brighter today, but it's still a bit chilly!
Here are some activities to have a go at:
This is the next page of Quest by Aaron Becker.
The children are on their way to find the last crayon. Which colour is it?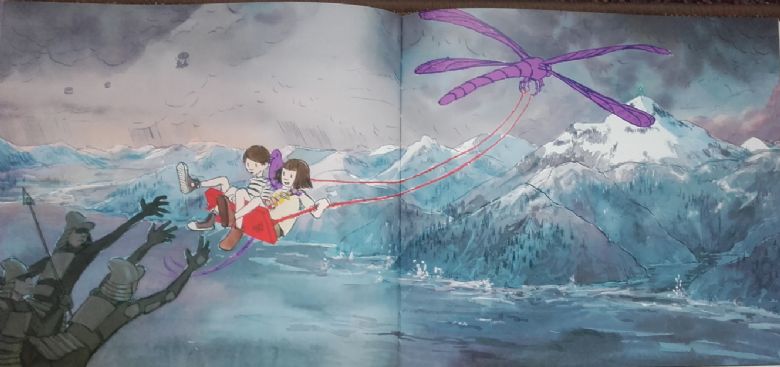 Write in your book to describe the setting.
Remember to include adjectives.
Use the five senses: see, smell, hear, taste and touch or feel.
Here are some sentences I wrote to describe this page:
"The enormous mountain is covered in shiny, white snow. The children can hear the buzz and flap of the dragonfly's wings. They feel the cold air whoosh past them and it is a bit scary!"
On Thursdays we normally have art lessons.
I have been looking around my home and noticing lots of patterns: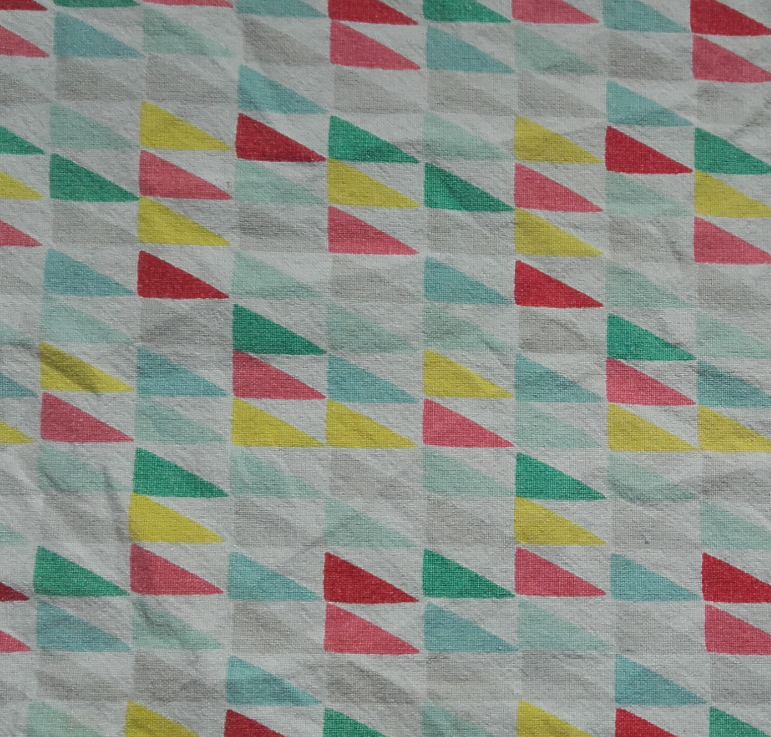 ​​​​​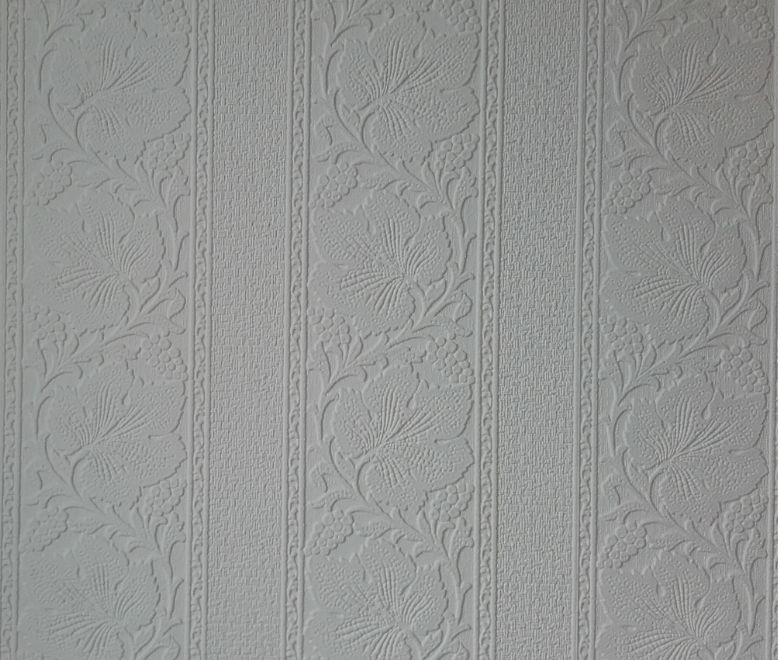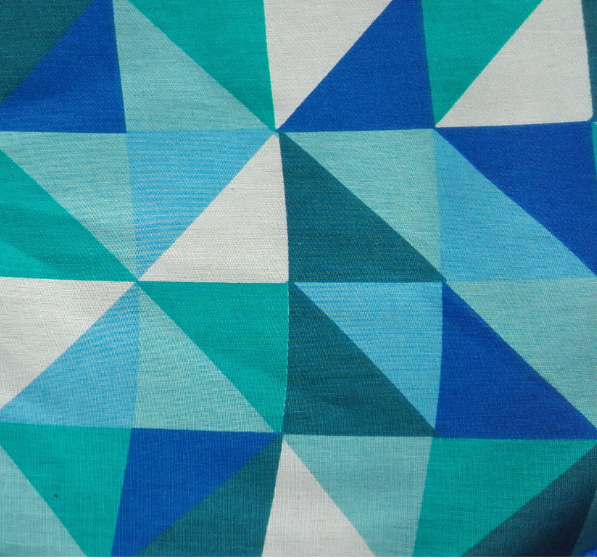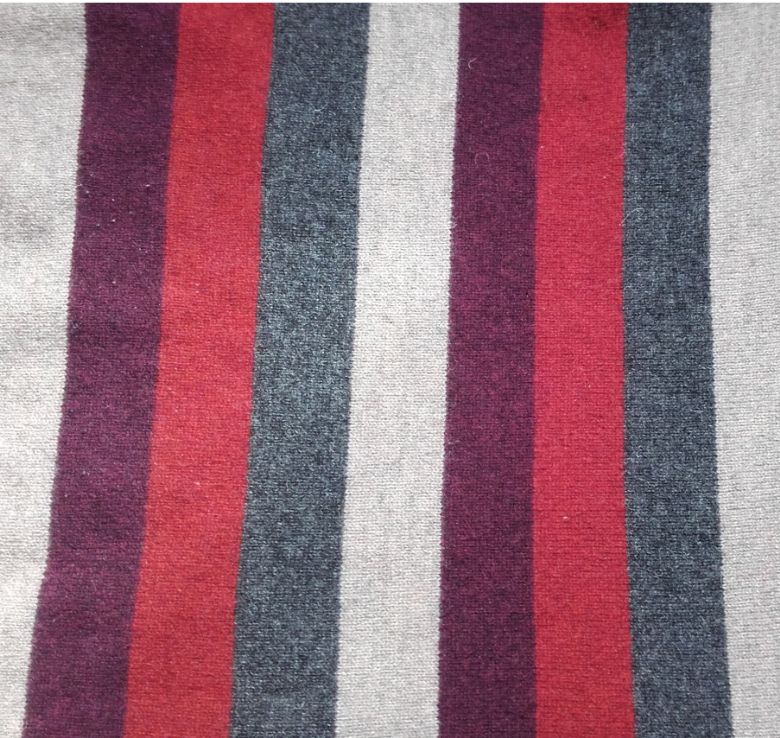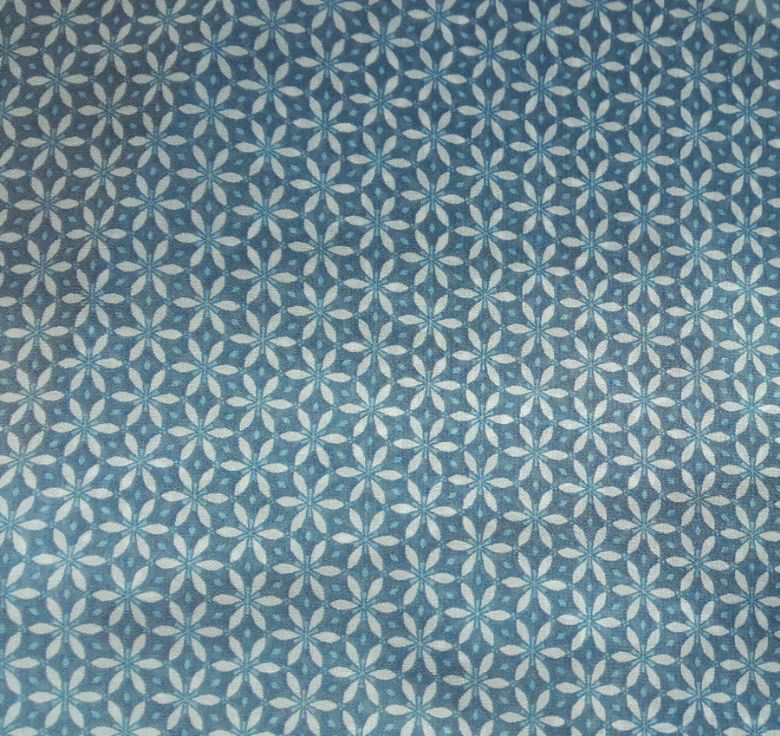 What patterns can you find in your home? Have a go at copying them by drawing or colouring.
Remember to keep active, even if you are staying inside.
Here are some activities you could try with your family:
https://www.activekidsdobetter.co.uk/active-home
Have a great day!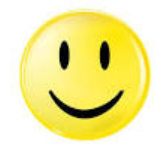 Miss Chapman
---
---
---
---
Wednesday 18th March 2020
Good morning, Starfish!
From now on I will be adding home learning challenges to this page every day. I look forward to hearing what you get up to at home when we return to school. Remember you can do a little bit from your home learning pack each day too.
Here is a picture from the book Quest by Aaron Becker.
Can you tell the story so far to a person you live with?
Have a go at writing a letter from the children to the orange king.
Remember to include the words dear and from.
Tell the king what has happened on your journey.
Ask the king questions, using question words: What, Why, Where, Who, When, How
Have a look at this maths problem. Is there another way she can sort the straws?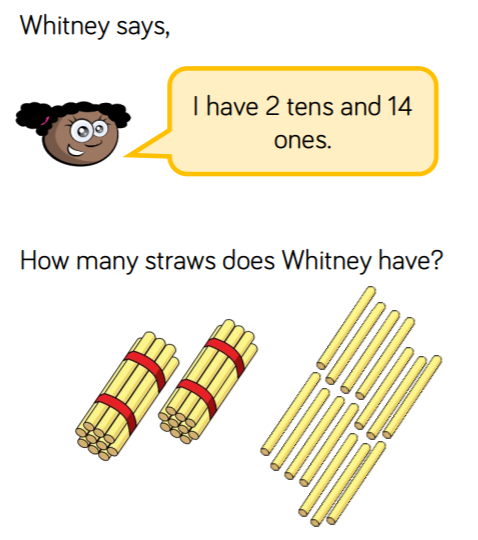 Remember to keep active at home too! Sometimes it is difficult on rainy days like today.
Maybe you could do some yoga:
https://www.youtube.com/watch?v=GK_AM2GJmBM
Or dancing:
https://www.youtube.com/watch?v=FKwQ6l7OOqA
Have a great day!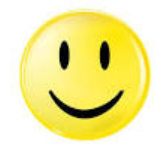 Miss Chapman
---
---
---
---
---
---
---
---
Last term out topic was Superheroes. We enjoyed reading and retelling the stories of Supertato and Superworm.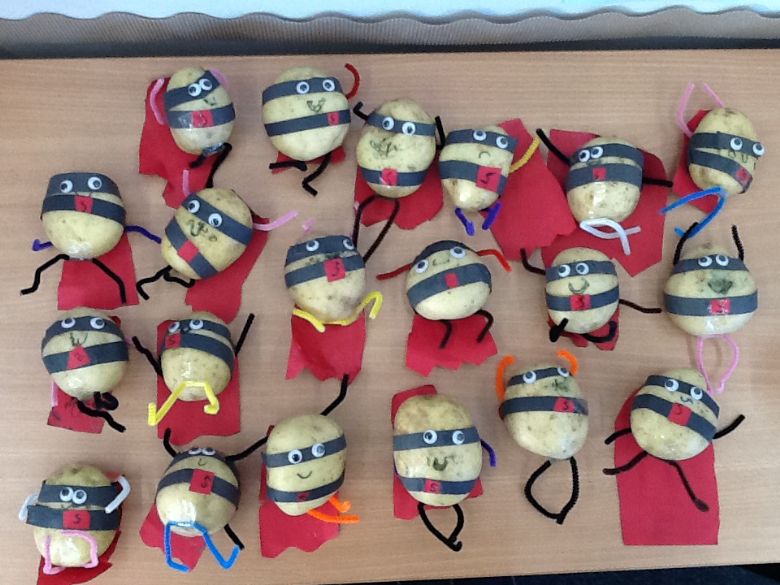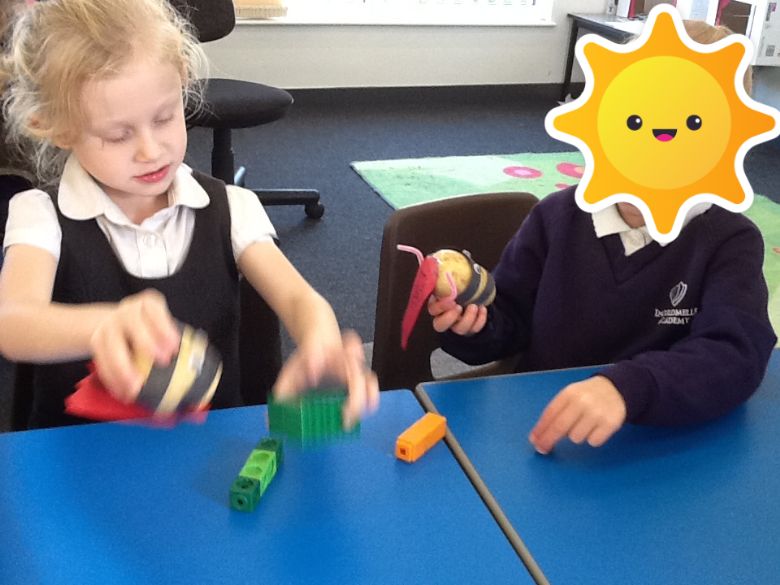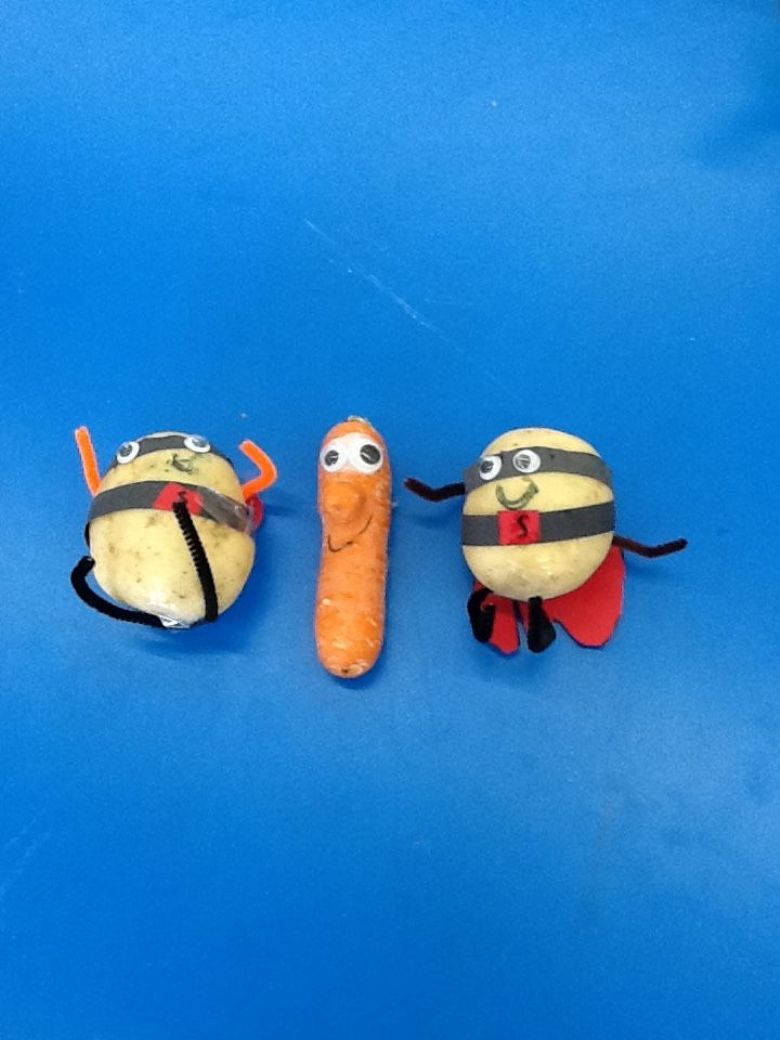 We explored seasonal changes, and made Autumn self-portaits with found materials.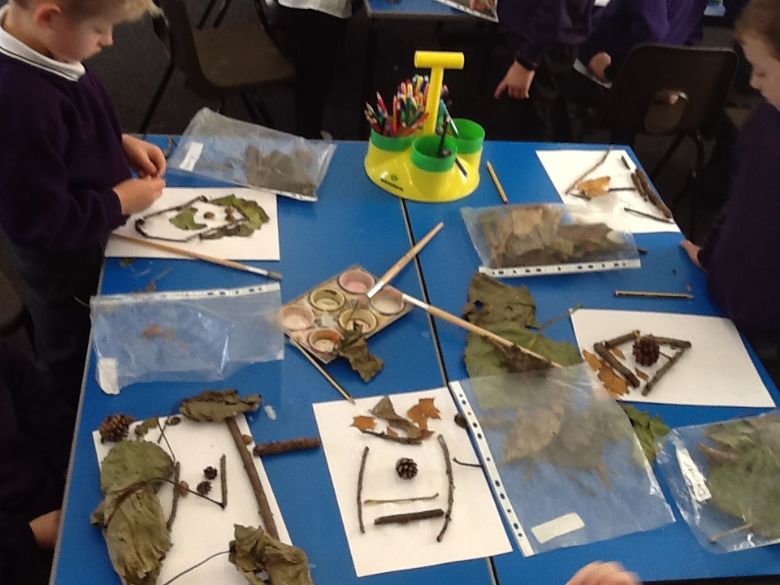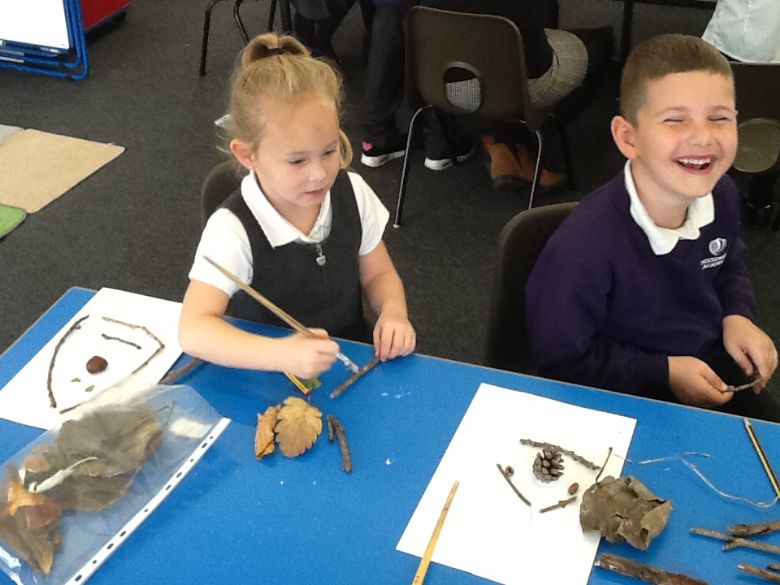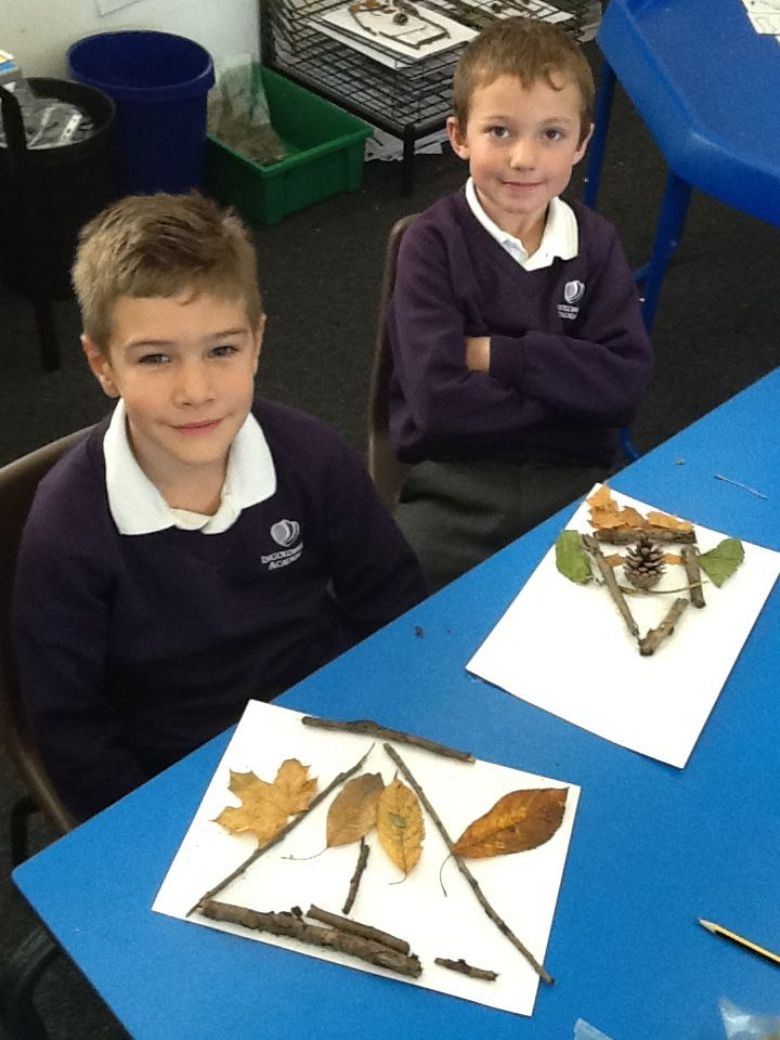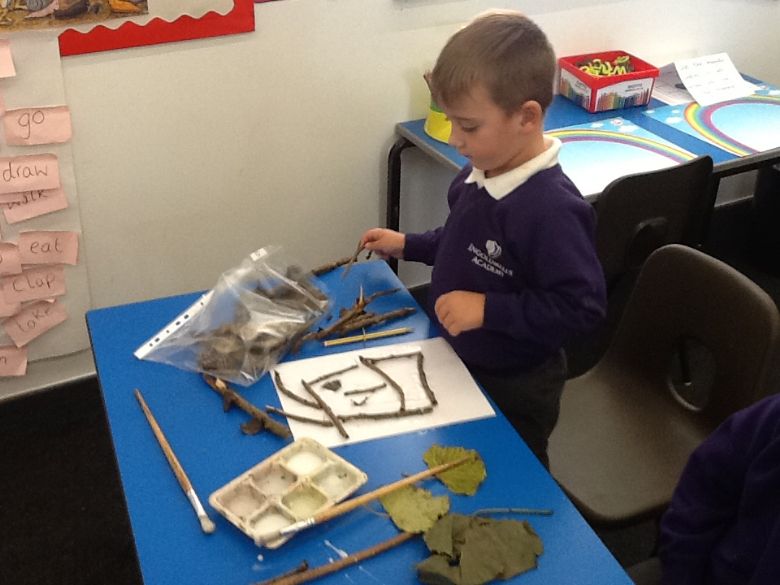 This term our topic is "Claws, Paws and Whiskers". We look forward to finding out all about animals, as well as imagining living in hot and cold places.